The Biggest Career Move These Executives Ever Made
In life, if you want to achieve your goals and get where you want to be, you need to take risks. This includes taking career risks. For many professionals, making a big career move is a risky decision, but it might be necessary in order to reach one's career goals. The most successful people you know took a big risk, and it paid off. If you want to reach new heights in your career, you might need to ask the leaders in your industry how they made it to the top.
---
We recently asked our leading executives what the biggest career move they ever made.
Here are their responses…
John Cox, Advertising & Marketing Executive
I'll cheat once again just a little bit and reference two different moves that turned out to be pivotal to my career.
First, early in my career, I was approached through a tentative connection within my professional network with what essentially amounted to an offer for trial employment. That meant leaving a full-time job with benefits when I was young and single, relying solely on my own income.
Still, I had been ready for a change for quite some time and gambled that this was a move worth making. I made that move, and it turned into multiple promotions, positioning me for where I am today.
Secondly, later in my career, I gambled on a new role for which I didn't feel entirely qualified. I actually ended up being hired into the role and, ultimately, it too was transformative in shaping me into the leader I am today.
Both anecdotes, I hope, serve as advice to early and mid-career professionals that risks wherein you've amply measured the pros and cons can really pay off. I'm not necessarily one to take bold jumps in life, but sometimes there is that leap of faith that you simply have to try. And my experience has been that it's oftentimes more than worth it.
John Cox has 20+ years of performance excellence in advertising and marketing, leveraging Google-certified skill sets in pay-per-click (PPC) advertising and paid search strategy, web planning and conversion measurement, and creative direction and graphic design.
Michael Willis, Sports Business Operations Executive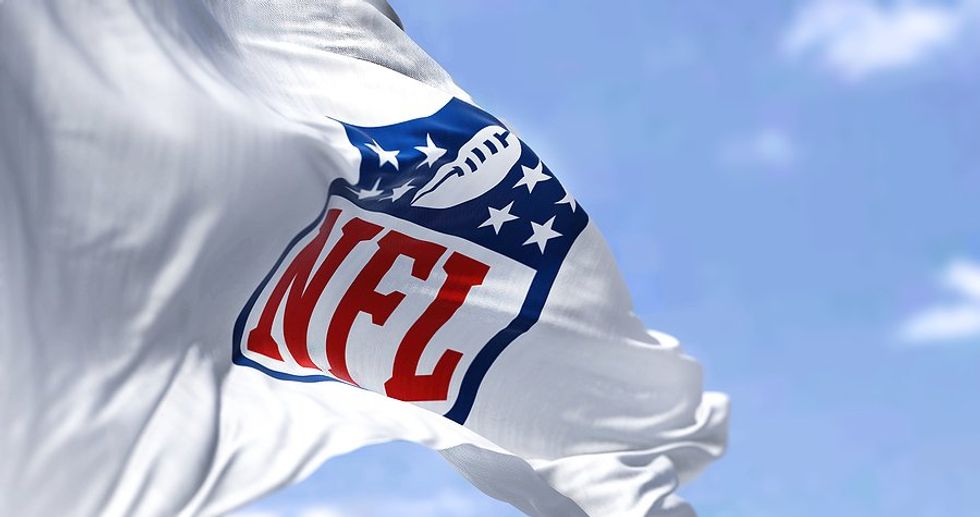 Image from Bigstock
My BIGGEST career move was when I decided I wanted to work in sports.
While working at KPMG Peat Marwick, I was not fulfilled doing the debits and credit. I wanted to do more than record the month's transactions. I wanted to be the one to make the transactions happen.
I had a unique opportunity to join the Football Operations Department at the National Football League. I learned some new skills, such as payroll and budgeting. I was putting budgets together from start to finish.
During my years at the NFL, I developed and expanded the role by doing analysis and forecasting. These skills allowed me to forecast year-end outcomes.
My newfound skills allowed me to summarize multi-page excel spreadsheets into one page.
Making this career move has ignited a new fire inside of me. My passion for this work allowed me to serve the game officials at a very high level.
Michael Willis has 18+ years of experience working with accounting & sports organizations and has managed P&Ls of $10M – $125M+ with budgets of $3M-$50M+. He worked for the NFL for 22 1/2 years, mainly with the game officials working on the financial/accounting side of the business.
Lynn Holland, VP Sales & Business Development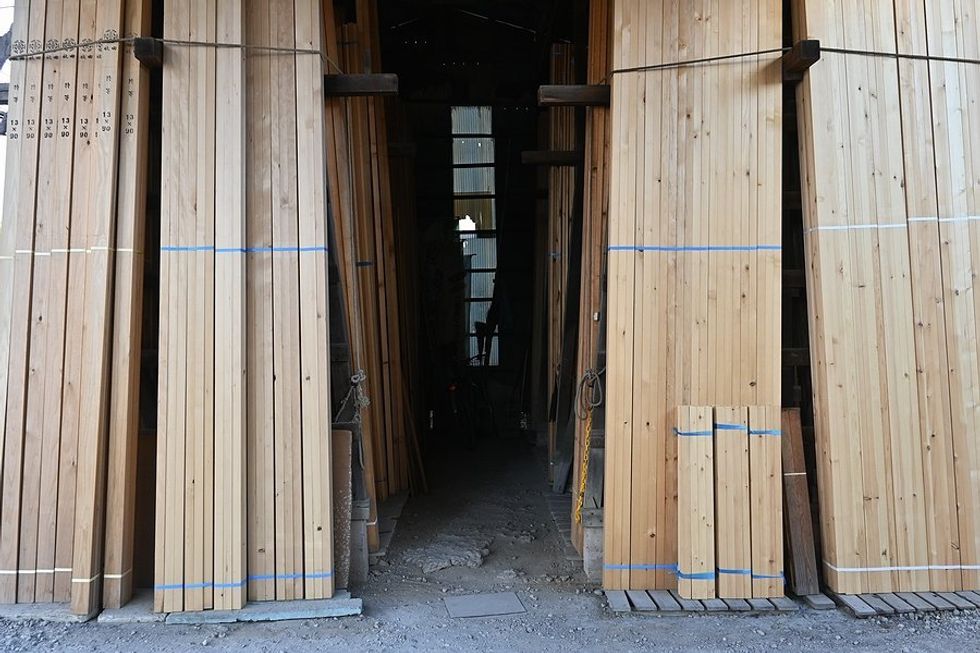 Image from Bigstock
My first BIG career move came as a regional sales rep for a packaging and supply distributor in the Pacific Northwest, the mecca for the U.S. lumber industry. My territory included a handful of lumber mills, so I was riveted when a new supplier attended a sales meeting offering lumber wrap as a new product to sell.
Other reps reacted with "meh," but for me, it was magical! As a large, essential spend for these mills, I made it my mission to become their supplier, learn everything about the product and competition, then kicked off my sales campaign. I quickly discovered that printed wrap was a must, so I found a needed source…which my company didn't buy into.
I saw an enormous opportunity; they saw uncharted territory and risk, so I bet on myself! I spent the next six weeks writing a business plan in my off-hours, partnered with domestic and offshore manufacturing sources, got a HELOC on my house, gave my notice, and became an entrepreneur!
Lynn Holland is a business development executive with 18+ years of experience taking operational, IoT & retail technologies, products, & consumer engagement to market with a focus in petroleum & convenience retail.
Andrea Markowski, Marketing Executive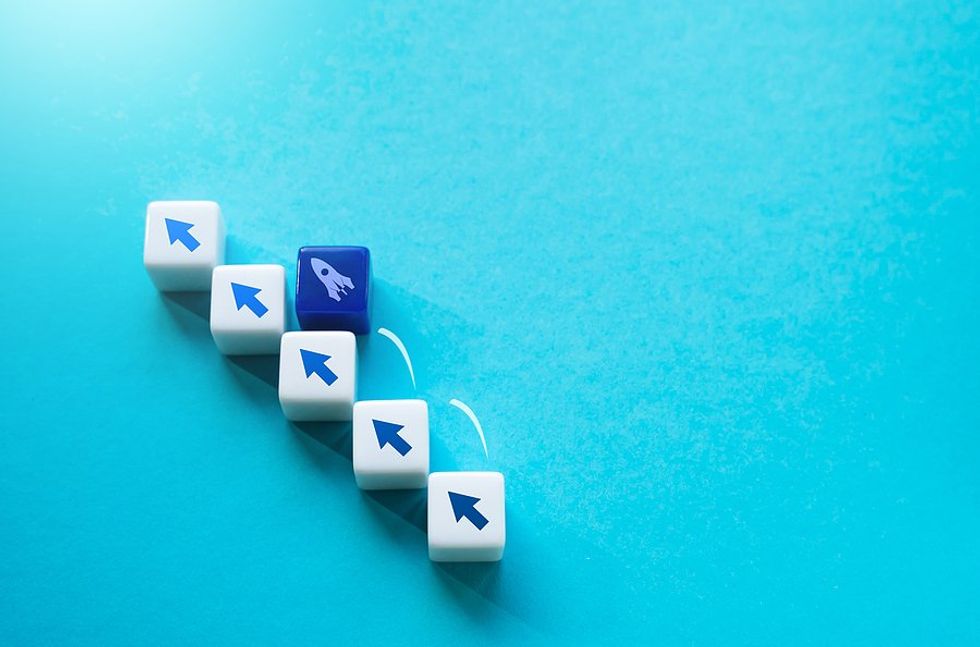 Image from Bigstock
Going back to school for my MBA changed the trajectory of my career (and of my life).
A golden opportunity came along to join an internal start-up team while working as a marketing creative in the publishing industry. I helped to ideate and test a new digital product and pitched it to the senior leadership of our Fortune 500 company.
Along the way, I learned basic business principles not taught to commercial artists. Dazzled, I vowed to learn more. I aimed to incorporate research, strategy, and data analysis into my everyday job.
That's when I was laid off. While job searching, an agency specializing in business innovation interviewed me twice. I didn't get the role. But again, I was fascinated by new ideas brought to life through business. I read all of the staff bios from that company. Every single one of them had a graduate degree.
Soon after, I had a new job, but it wasn't challenging. Always wanting to go back to school, I casually interviewed people with MBA degrees to see if that path might work for me. Those I asked highly encouraged it, and my new journey began.
While getting an advanced degree, quitting your job to go back to school full time, AND moving across the country to do so aren't for everyone, in my case, I wanted to accelerate as quickly as possible. Throw a pandemic into the mix (bad timing, just as I was graduating), and I still came out transformed, with a new career I love, and happier for it all.
Andrea Markowski is a marketing director with specializations in strategy development, digital tactics, design thinking, and creative direction. She has superpowers in presentations and public speaking.
Ana Smith, Talent Architect & Global Learning Strategist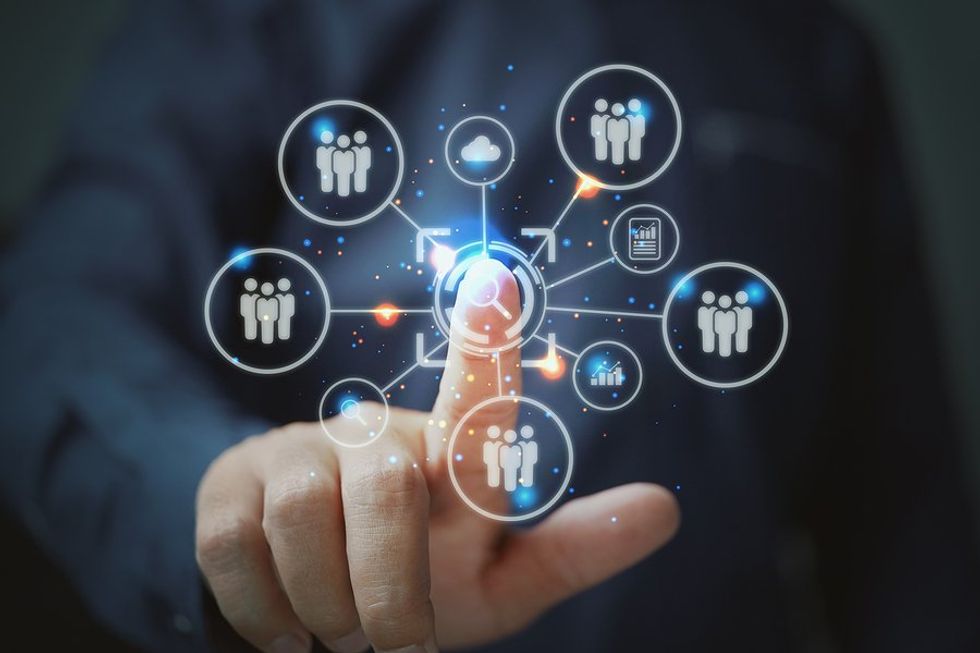 Image from Bigstock
The biggest or certainly one of the biggest career moves I ever made was offered to me and I didn't even see it coming!
I was working as a senior HR manager in a global organization, handling different responsibilities regarding management and leadership development, onboarding, talent acquisition, talent development, etc., and one day, I had to go talk to a newly promoted sales director, about the profile she would be looking for in the new talent who would fill the position (her old job).
As the conversation about the role and her expectations, timing, and process was being discussed, after about 40 minutes or so, she offered me the job! I was shocked to be honest since I did not have any experience or training in the sales space, yet she was offering me what seemed to be the opportunity of a lifetime.
I was a bit concerned thinking about this option (wow!), and she offered me 1) the chance to think about it for a week or so and 2) to come on a trip with her and the VP. They were going to evaluate and learn about how other regions in the U.S. were implementing a new selling model.
I went on the trip, had a blast, learned a lot, and decided to say yes to the opportunity!
As a leader, there were two very important learnings with this career move: 1) this hiring manager saw something in me, talent potential that I didn't know I had myself, and 2) taking this opportunity gave me a chance to try a completely different function, which challenged and stretched me in many ways.
I'm thankful for the experience. It has allowed me the possibility to have a customer-centric approach to the HR and people experiences, initiatives, and strategies I've led or been part of.
Ana Smith helps people & organizations achieve their full talent potential by developing and co-creating people strategies and customized solutions, and turning them into impactful outcomes and collaborative relationships, using coaching as the "red thread."
Mark Taylor, Product & Operations Executive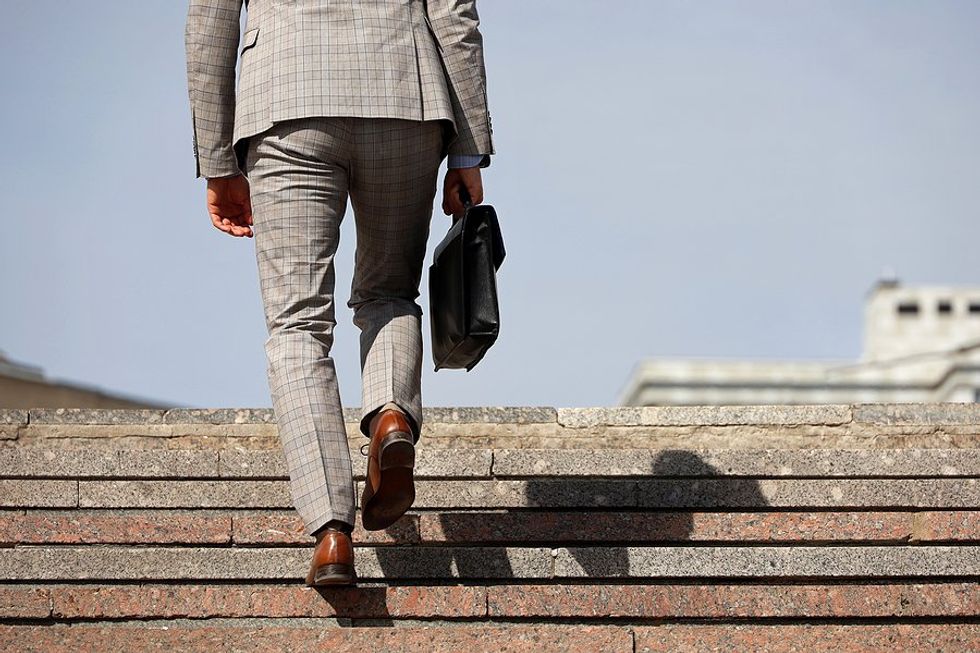 Image from Bigstock
Moving to the U.S. from the UK with my job.
I'd always wanted to live in Manhattan and, when the opportunity arose, I seized it.
Looking back, what did I learn:
The difference one word can make. I "wanted" to go—not I "should" go…
There were a number of challenges that I came up against once I arrived, both personal and professional. However, because I wanted to be here, that's what they were, "challenges": situations that drove growth in all aspects of my life.
If I'd come here because someone had suggested I "should" to further my career, the challenges would have felt more like persecutors. I would have hated the city and the work—and hightailed it back to the UK as fast as I could.
So, dare wisely. Get out of your comfort zone—and make sure your decisions are aligned with what YOU want…
Mark Taylor has 20+ years of risk, technology, and product management experience working in global and regional financial services firms in the UK and the U.S. He's managed teams of 40+, successfully addressed 100+ regulatory issues, and has saved companies $15M+.
Carla Biasi, Personal Stylist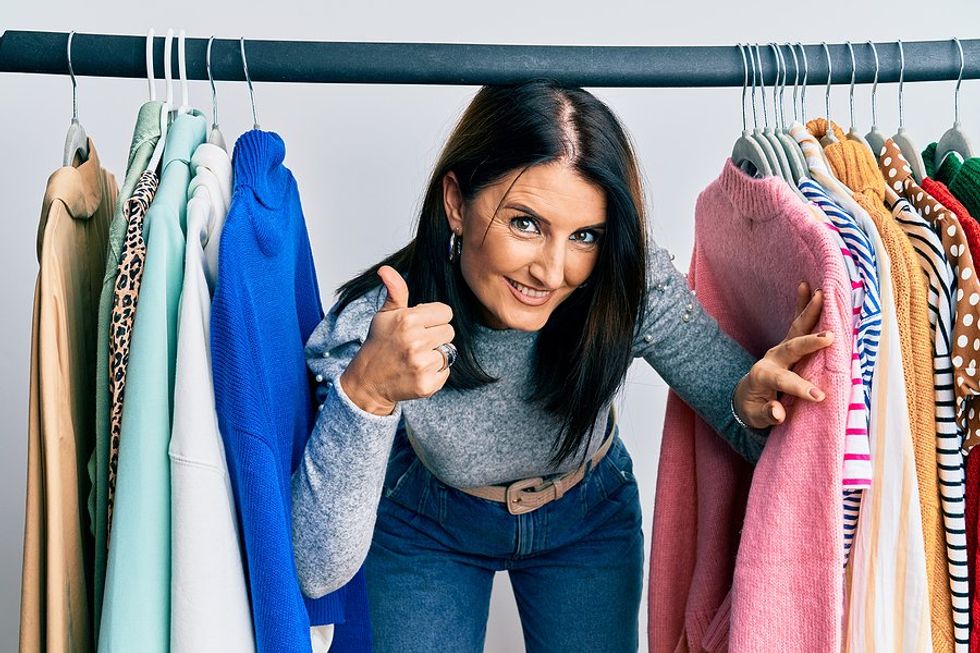 ​Image from Bigstock
I spent decades in corporate America in fashion, advertising, and financial services. My heart and passion stayed in fashion, and I knew I wanted to get back into it. In 2020, I left my position as a trust officer at a bank to start my personal styling business. It wasn't even scary. I felt so comfortable like it was meant to be.
I had my first client within a week of announcing my new career, and she has worked with me ever since. I continue to grow my business and work now more than ever but can't imagine doing anything else.
Carla Biasi is a personal stylist living on the Mississippi Gulf Coast. She currently has her own business and works part-time at an upscale women's boutique and as a virtual and kit stylist for a women's specialty brand.
Kathleen Duffy, Founder, CEO, And President Of Duffy Group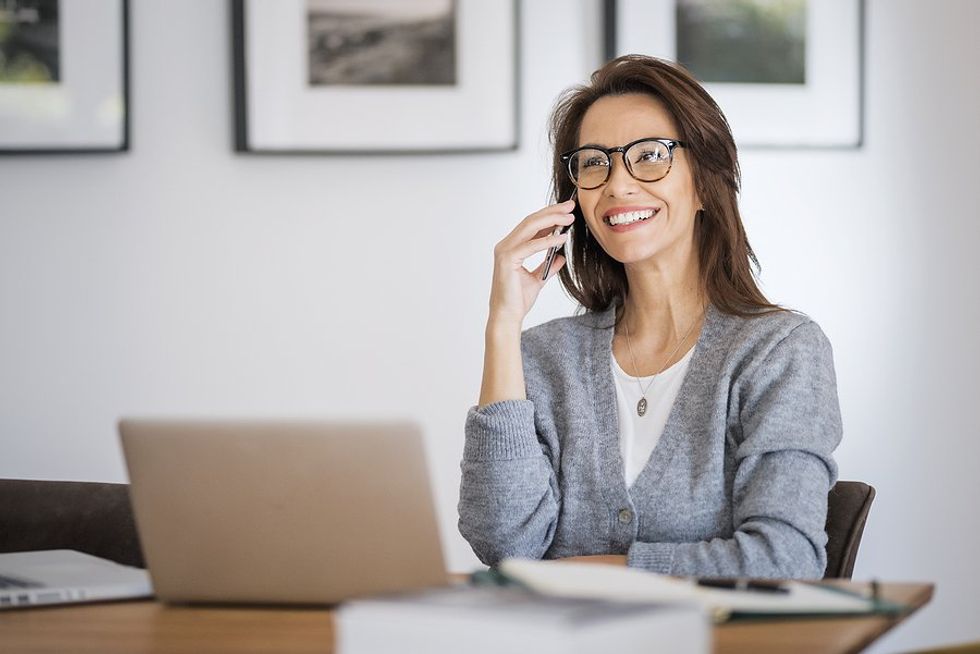 Image from Bigstock
My biggest career move was to start my business. I had worked for a boutique executive search firm for eight years and planned to grow with the organization. When the partners decided to move the company to another state, I found myself unemployed and looking at three options: corporate recruiting, executive search, or do something on my own. My husband and I were trying to start a family so I was looking for something that would provide work-life balance (it was the early '90s and no one was talking about this yet). I was able to take my expertise in recruitment research and pivot from the executive search path and introduce the approach to corporate America. I was able to work from home as we adopted our son and 18 months later gave birth to our daughter. I was able to grow a workforce of professional mothers who wanted to balance work and life. Thirty years later, we are still 100% remote with work-life balance as the foundation of our culture. I didn't start with a plan but I knew my "why"…to be in control of my career and ensure I was able to be the best wife and mother possible.
Kathleen Duffy is the founder, CEO, and president of Duffy Group. The company's vision is to elevate recruitment research as an alternative to contingent and retained search. Since its founding, Duffy Group has been a remote workplace and a culture of work/life harmony.
Lisa Perry, Global Marketing Executive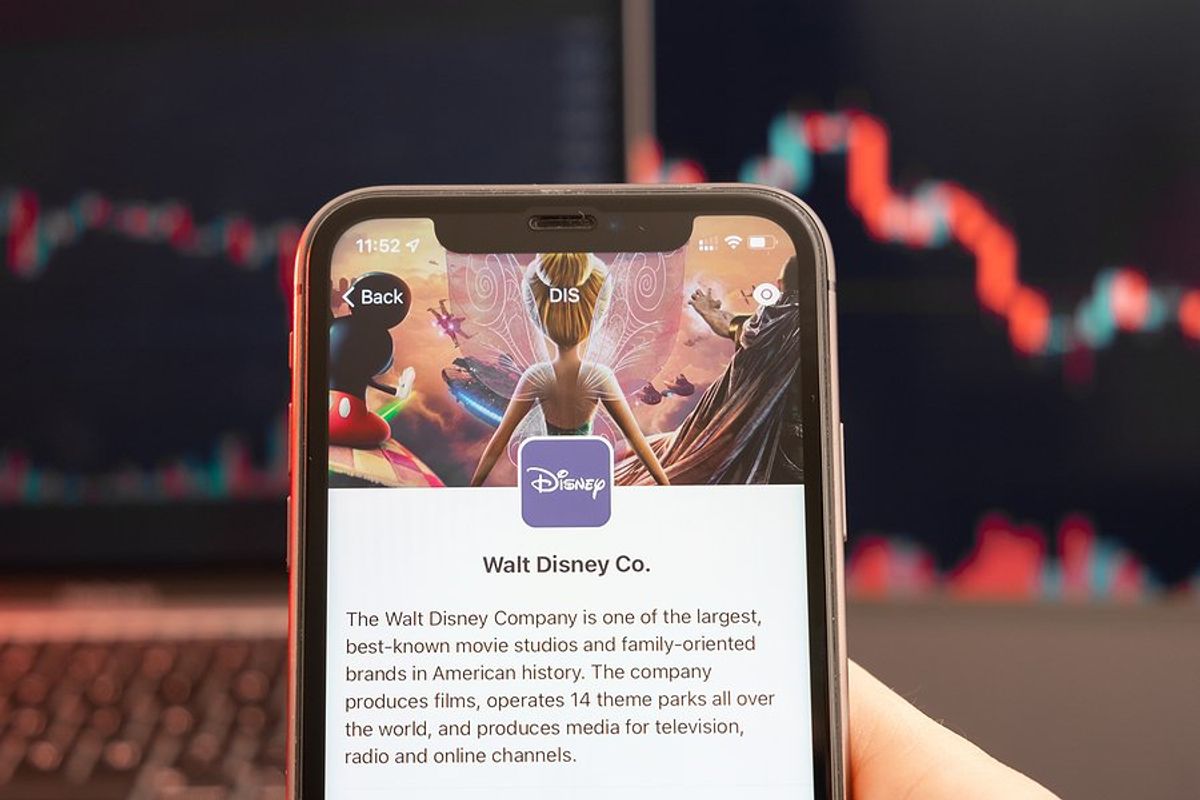 Image from Bigstock
Several big career moves impacted my overall career, but the biggest was my first job, which set the tone for my career trajectory. I got my BS in Marketing from San Diego State University and searched for that perfect job. I interviewed with several companies while being on a roller coaster of emotions, waiting to hear back. I finally accepted a position with Enterprise Rent-A-Car within their manager trainee program. Four days before I was to start, The Walt Disney Company reached out with a job offer. I was faced with many challenges. First, it was a secretarial position, not a manager trainee program that I wanted. Second, it was The Walt Disney Company (a Fortune 100 company). How could I pass that up? Third, I had already accepted the job at Enterprise Rent-A-Car. What was I going to do? I called Enterprise and let them know I couldn't move forward with the job offer and then picked up the phone to accept The Walt Disney Company's job. Even though I was a secretary, it was the best career move I ever made. Having the Walt Disney Company on my resume opened up many job opportunities. I learned from some of the industry's top marketing leaders. And to this day, I still maintain connections that have benefited my career.
Lisa Perry helps companies build leadership brands, driving loyal customers & delivering profitability. She does this through a process that builds brands consumers love. Her goal is to help companies develop, monetize, and grow their brands.
John Hoffman, Creative Producer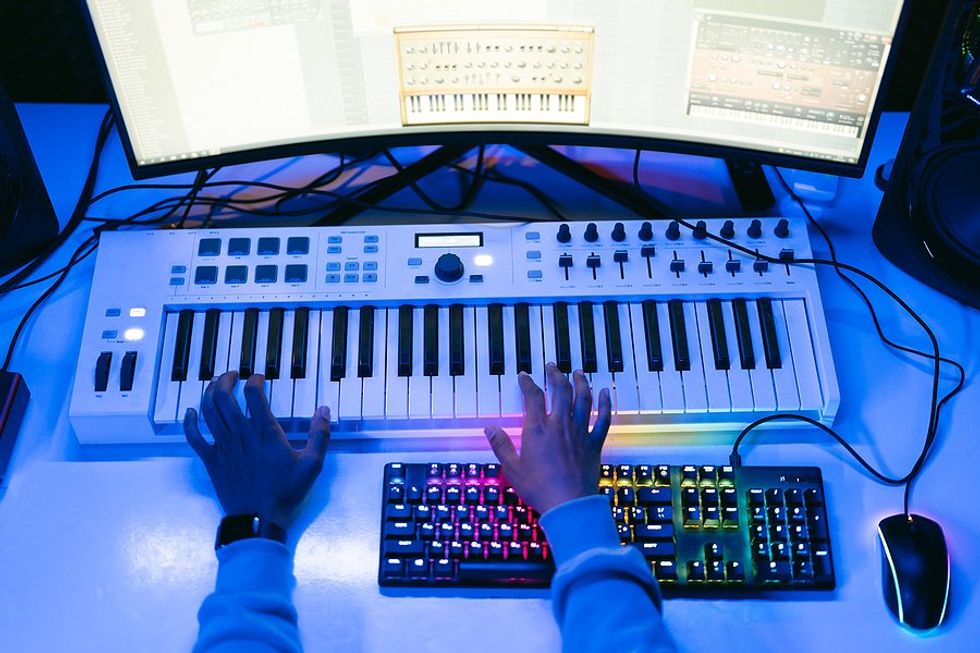 Image from Bigstock
My career move at 28 was my most significant decision ever. Even though I loved my TV and event production work, the company I adored, now in its fifth year, had changed. It became routine. I felt disenchanted. It was a tough call, but I had to trust my gut and follow my heart. I loved working with start-ups and wanted to travel to become a freelance producer. I craved the challenge of working on new projects and new companies and collaborating with talented people to build something unique for every show.
It wasn't always easy by any means but, today, as a creative producer, I get to cherry-pick outstanding teams for one-of-a-kind projects. We combine music, theater, TV production, advertising, marketing, PR stunts, and live experiences into lifestyle-branded entertainment. But, of course, the can-do attitude and love for the work and the people I work with are everything. That start-up passion, energy, and togetherness have always driven me to improve everything I touch. I learned this lesson early on, and it still holds true today.
When you enjoy what you do, it's not just a job. It's your life's work, so why not love it? Follow your heart, trust your gut, and keep striving. It's the best way to make your career feel like a living, breathing part of who you are. My oxygen is creating, mentoring, improving others, and loving my family. And I breathe deeply every breath.
John Hoffman has 15+ years of leadership experience creating and producing video content, branded entertainment, PR stunts, and experiential and live events. At his core, he's a storyteller who has mastered the creative map and can scale logistical mountains.
What's the biggest career move you ever made? Join the conversation inside Work It Daily's Executive Program.
From Your Site Articles
Related Articles Around the Web