Summary Sunday: Issue #503
As you know, there are many moving pieces when conducting a job search. There will always be changes or updates to the job search process and parts some job seekers struggle with or need more help with.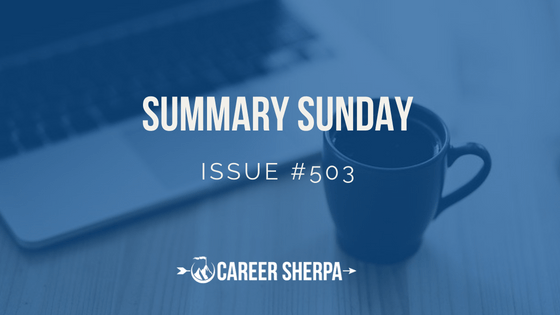 Every week I discover, read and share articles related to job search. And many are so good, they justify amplifying. That's what this summary is all about.
In this week's summary, you'll find advice to help with your job search including:
Fix your job search
Organize your job search
Offline personal branding
Introducing yourself
Attitudes towards innovation
2023 Work trends
Reach out to these 11 people
LinkedIn's automated Resume Builder
If you like any of these, please follow or subscribe to the author/publication! And share with those who would benefit.
JOB SEARCH
Here Are 15 Possible Reasons You're Not Getting Hired—and How to Fix Them | The Muse
What makes this list valuable is that it looks at the different phases of the job search (not getting contacted after applying, not getting second interviews, not getting the job offer). See what to focus on fixing during each stage of the job search process.
You're NOT Using a Job Tracker? Organizing Your Job Search the RIGHT Way | Teal
See how using a job tracker simplifies your job search and makes it easier to keep track of the jobs you apply to (and more)! If you've been using a spreadsheet, you'll probably want to ditch it after watching this. Plus, it is free.
BRANDING
50+ Tips to Brand Yourself Offline | Job Mob
Review this list of places and ways to leave a memorable impression in-person. Which of these will you add to your list of to-dos?
INTRODUCTIONS
A Simple Way to Introduce Yourself | Harvard Business Review
You've been asked to introduce yourself – are you ready? Whether starting a new job or attending a group event (online or in-person), what you say when introducing yourself makes a lasting impression. Get it right with this simple formula.
WORKFORCE
Managers Don't Love Innovators | LeadershipIQ
What qualities do managers most appreciate? And how employees and managers differ in how they perceive an innovative culture. While we agree we need innovation, it may not be rewarded at all organizational levels. Thanks to Kelli Hrivnak for sharing this on LinkedIn.
9 Future of Work Trends For 2023 | Gartner
This article identifies what companies need to do to address the current state of work – a competitive talent landscape, an exhausted workforce, and pressure to control costs. As you read these 9 predictions, ask yourself what this means for you as a job seeker? How will your search benefit from these possible changes?
NETWORKING
Who are the 10 types of people you should be meeting with or having conversations with during your job search? You can see the full explanation here.
And my friend Arthur Catalanello added one more: people who hold a job like the one you are pursuing.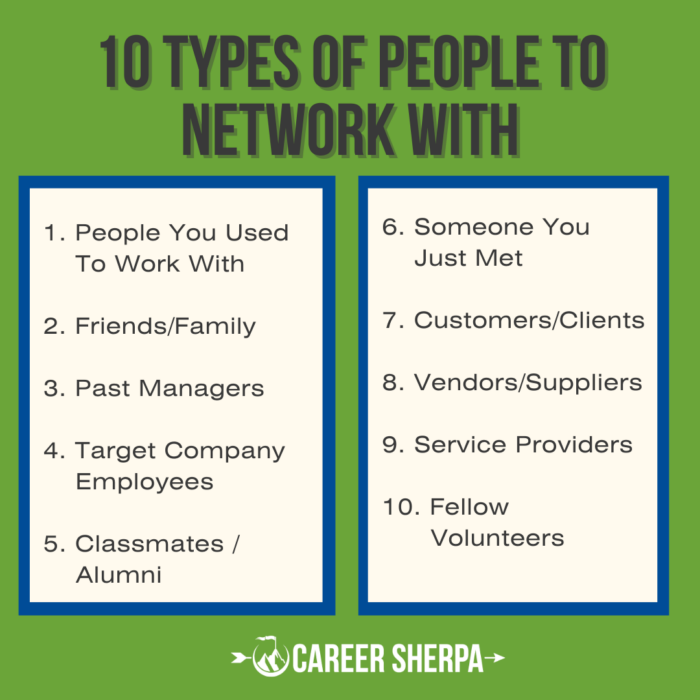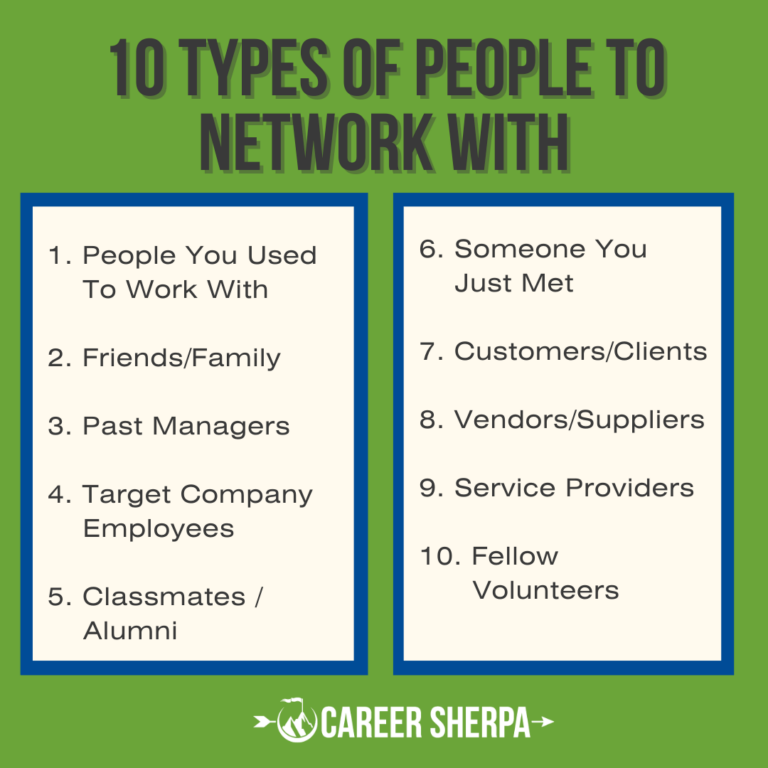 LINKEDIN
Beat the ATS with LinkedIn's Automated Resume Builder including Position Targeted Key-Wording | Kevin D. Turner
If you aren't familiar with LinkedIn's Resume Builder, you will want to watch this. Its power is pulling keywords and skills so you can insert them in your resume (and LinkedIn profile). While you may have an awesome resume, this tool can help identify missing terms.
MENTIONS
Predictions For 2023 From The Career Experts | Forbes
Thanks to Robin Ryan for inviting me along with these experts to share their predictions for 2023. When it comes to understanding workforce trends and the labor market, those who support job seekers have a good idea of what's happening because they work with various clients.
DID YOU MISS THESE?
"What Is Your Superpower?" Answers, Tips & Examples
How To Quit A Job You Just Started: 7 Simple Steps
10 Top Job Search Articles from 2022

Hannah Morgan speaks and writes about job search and career strategies. She founded CareerSherpa.net to educate professionals on how to maneuver through today's job search process. Hannah was nominated as a LinkedIn Top Voice in Job Search and Careers and is a regular contributor to US News & World Report. She has been quoted by media outlets, including Forbes, USA Today, Money Magazine, Huffington Post, as well as many other publications. She is also author of The Infographic Resume and co-author of Social Networking for Business Success.