How To Build A Successful Working Team
In the workplace, you can spot a great team by how well the members communicate and collaborate with each other. A team that regularly achieves its goals and exceeds expectations is irreplaceable. So, how can you build and manage a successful team, one that will take your organization to the next level?
---
We recently asked our executives how they build successful working teams.
Here are their responses…
Ana Smith, Talent Architect & Global Learning Strategist
One of the most important things for a leader to do is to build a working, well-orchestrated, and high-performing team.
Start with clear goals and expectations. What do you want your team to achieve? Once you know your goal, you can start to build a team that is well-suited to achieve it.
Hire/bring the right people. When you're hiring for your team, look for people who have the skills and experience to contribute to your goal. But don't just hire for skills and experience. Look for people who are also a good fit for your team culture.
Get to know the team members. Once they become part of your team, make sure that you get to know them, their strengths, and their passions.
Create a positive work environment. A positive work environment is one where people feel comfortable being themselves and where they feel valued. Make sure your team has a space where they can collaborate and be creative.
Set clear expectations. Let your team know what you expect of them in terms of their work, their behavior, and their contributions to the team. This will help them to understand their role and to be successful.
Provide regular feedback and feedforward. Feedback is essential for team growth and development. Make sure you're providing your team with regular feedback, both positive and negative. This will help them to learn and to improve. Feedforward focuses on the future rather than the past. It is a way of providing suggestions and guidance that can help improve their performance.
Celebrate successes. When your team achieves a goal, be sure to celebrate their success. This will help to boost morale and to keep your team motivated.
Address conflict head-on. Conflict is inevitable in any team. When conflict arises, be sure to address it head-on in a constructive way. This will help to prevent conflict from escalating and damaging the team's morale.
Trust your team. Trust is essential for any team to function effectively. Make sure you're trusting your team to do their jobs and to make decisions. This will help to create a sense of ownership and responsibility among your team members.
Be open to feedback. No one is perfect, including you. Be open to feedback from your team members. This will help you to grow as a leader and to improve your team's performance.
Have fun! Work doesn't have to be all work and no play. Make sure your team has fun together. This will help to create a positive and productive work environment.
Ana Smith helps people & organizations achieve their full talent potential by developing and co-creating people strategies and customized solutions, and turning them into impactful outcomes and collaborative relationships, using coaching as the "red thread."
John Hoffman, Creative Producer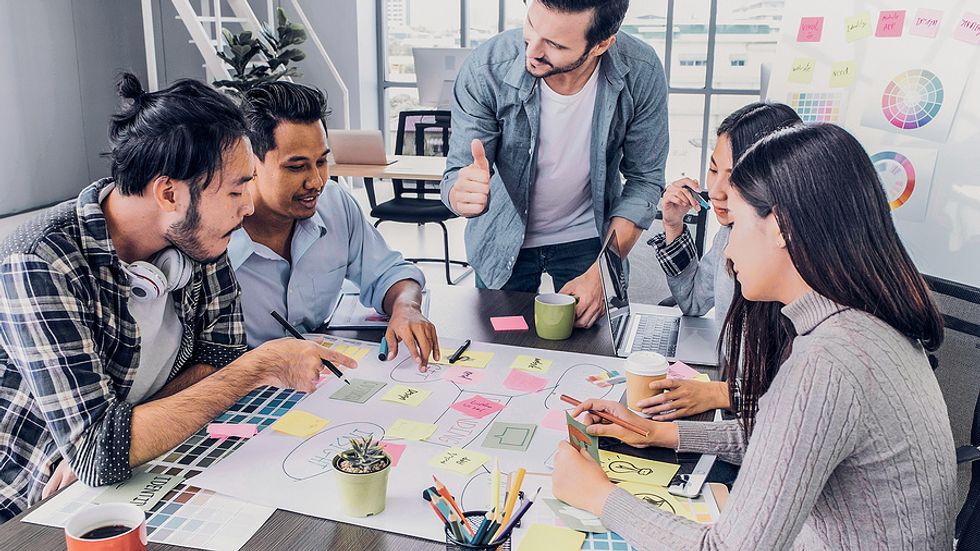 Image from Bigstock
As someone who creates temporary teams to execute big ideas, building a highly efficient team with a minimal learning curve is vital for success.
It starts with understanding the project's mission, goals, and desired outcomes. From there, select the appropriate team members, focusing on a few solid leads in critical areas and support around them.
A clear mission statement in everyday language is essential for all team members to understand and take ownership of the outcome. When selecting team members, look for those with a strong work ethic, a collaborative mindset, dependability, flexibility, solution-oriented, candor, and a positive attitude.
Effective communication and budgeting skills are also necessary, but the key is how well the team works together, the fit, the trust, and the collective strength. A team that makes each other better and stronger is essential for success.
Creative team building and leadership are the most critical aspects of my job. Obsessing over who is on the team ensures the project's success.
John Hoffman has 15+ years of leadership experience creating and producing video content, branded entertainment, PR stunts, and experiential and live events. At his core, he's a storyteller who has mastered the creative map and can scale logistical mountains.
Michael Willis, Sports Business Operations Executive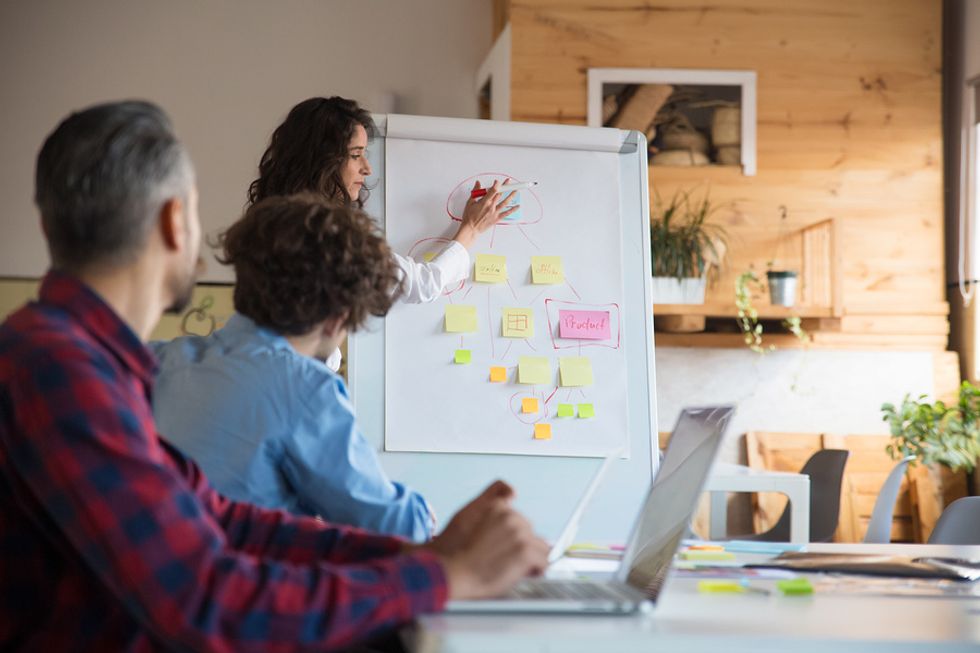 Image from Bigstock
Just like in the world of sports, we should all want to field the best players for the team. That's the job. We all want to win.
In building a team, I must have the same winning mindset. I want the project to succeed, and I like the team to win. Anything less, then I'm in the wrong place.
The Mission
My first step in building a team is to know the "mission." I need to know what the team needs to accomplish. Once I know this important detail, I can build a pool of possible team members.
My first step in building a team is setting a standard for each candidate. I need to develop a tool to vent or filter to see who rises to the top of the standard.
The Team
Now that I have a properly vetted pool that should be on the team, I will now look at the diversity of the pool. I want to bring different perspectives, experiences, and demographics onto the team.
It is important to consider diversity in terms of not only ethnicity or gender but also in terms of age, education, background, experience, and skillset. This can help ensure the team has a wide range of perspectives.
The Work
Now that the team has been selected and assembled, I can begin meeting with each member to discuss their role and responsibilities. Then I would meet the entire group collectively to discuss how to work together. Then I would lay out the assignment and the mission. And finally, the expectations. And feedback.
Michael Willis has 18+ years of experience working with accounting & sports organizations and has managed P&Ls of $10M – $125M+ with budgets of $3M-$50M+. He worked for the NFL for 22 1/2 years, mainly with the game officials working on the financial/accounting side of the business.
Debra Shannon, IT Executive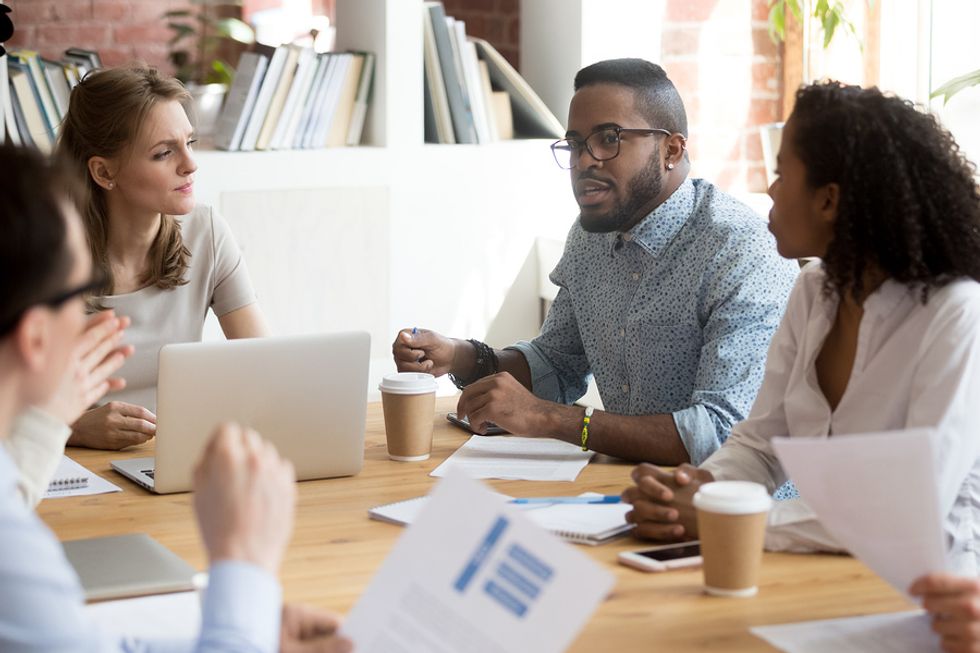 Image from Bigstock
When building a high-performing team, it's critical to make sure the right individuals are in the right roles. Involve the team and build the team together. They typically will have a good idea of the type of individual who would be a good fit for the team, especially for hard-to-fill roles.
Starting at the beginning of the hiring process, does your organization have a referral program? The internal "referring" employee is already familiar with the culture so they can improve the quality of the hire for a better cultural fit. Also, create a special "referral" process for applicants to apply so that you can more easily identify and track those individuals. If successful, offer the "referring" employee a referral fee. You can reduce the time to hire and the cost per hire, which will outweigh the referral fee cost.
During the interview process, ask some team members to participate in the interviews. Let them ask questions to determine whether the applicant could be a good fit for the team and the overall team dynamic. In addition, the applicant gets to meet the team members.
So, solicit the team's input during the hiring process. The more involved the team is, the more they will feel valued and engaged. This, in turn, can improve the employee retention rate.
Debra Shannon is an IT executive who is also a CPA, CIA, and CISA. Her passion is turning chaos into calm. With her unique blend of experience in technology, project management, and auditing, she can break down complex business problems, identify practical solutions, and lead executive teams and business partners to embrace the value of technology changes.
Carla Biasi, Personal Stylist
Image from Bigstock
​First, start by hiring the right people. Ask individuals about specific examples of how they worked in a team environment and what they did and did not enjoy about it. It's imperative that individuals realize the importance of team building.
Secondly, set very clear objectives for each team member. Explain how their role affects the team and the overall goal.
Have fun by having team-building exercises or icebreakers! Let everyone get to know each other a little bit and enjoy each other's company.
Delegate responsibilities to the team and let them creatively work together.
Remember, a team is only as strong as the weakest link.
Carla Biasi is a personal stylist living on the Mississippi Gulf Coast. She currently has her own business and works part-time at an upscale women's boutique and as a virtual and kit stylist for a women's specialty brand.
Lisa Perry, Global Marketing Executive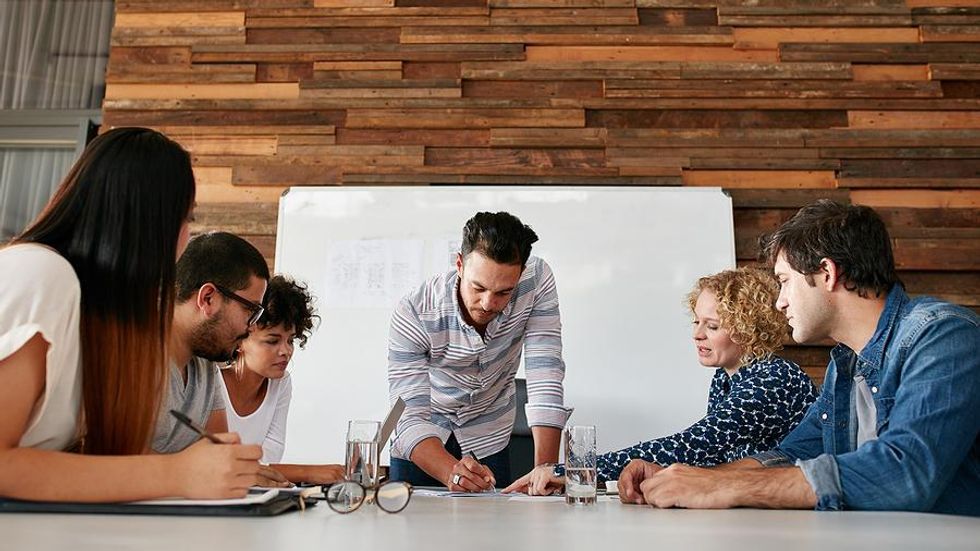 Image from Bigstock
Teamwork is an underestimated tool that can help drive organizational success. Employees who collaborate at work are more engaged, have higher success rates, and are less tired. A good team leverages each person's unique skills and talents, working together instead of against each other.
Here are eight ways to build a working team:
Set SMART Goals: It's an effective approach to ensure clarity, focus, and measurable outcomes.
Define Roles & Responsibilities: When team members have well-defined roles and responsibilities, they can focus on accomplishing their tasks within the allotted time frame.
Set Clear Expectations: Communicate individual and team performance expectations, deadlines, and deliverables. Define measurable goals and provide regular feedback to help team members track their progress.
Foster Effective Communication: Establish open channels of communication and encourage active listening. Promote a culture of transparency where team members feel comfortable sharing ideas, concerns, and feedback.
Motivate With Positivity: I subscribe to two theories: "you get more flies with honey than vinegar," and I serve the needs of others over my self-interests. I aim to encourage a supportive, positive, and inclusive team culture that values diversity, respects individual contributions, and recognizes and celebrates achievements.
Encourage Collaboration: Promote a collaborative environment where team members work together towards common goals. Encourage brainstorming, knowledge sharing, and cross-functional collaboration.
Give & Accept Feedback: Promote a culture where team members actively give and receive constructive feedback, fostering continuous growth and improvement.
Provide Resources & Support: Ensure team members have the necessary resources, tools, and training to perform their roles effectively. Offer support and guidance when needed, fostering a culture of continuous learning and development.
Lisa Perry helps companies build leadership brands, driving loyal customers & delivering profitability. She does this through a process that builds brands consumers love. Her goal is to help companies develop, monetize, and grow their brands.
How do you build a successful working team? Join the conversation inside Work It Daily's Executive Program.
From Your Site Articles
Related Articles Around the Web