Favorite Songs of 2023 that you can't stop listening to
Music, songs and melodic tunes are the greatest inventions made by humans throughout history. The true meaning of creativity is art in its unadulterated and pure form. Music plays a significant role in our lives. It allows us to express both our thoughts and our emotions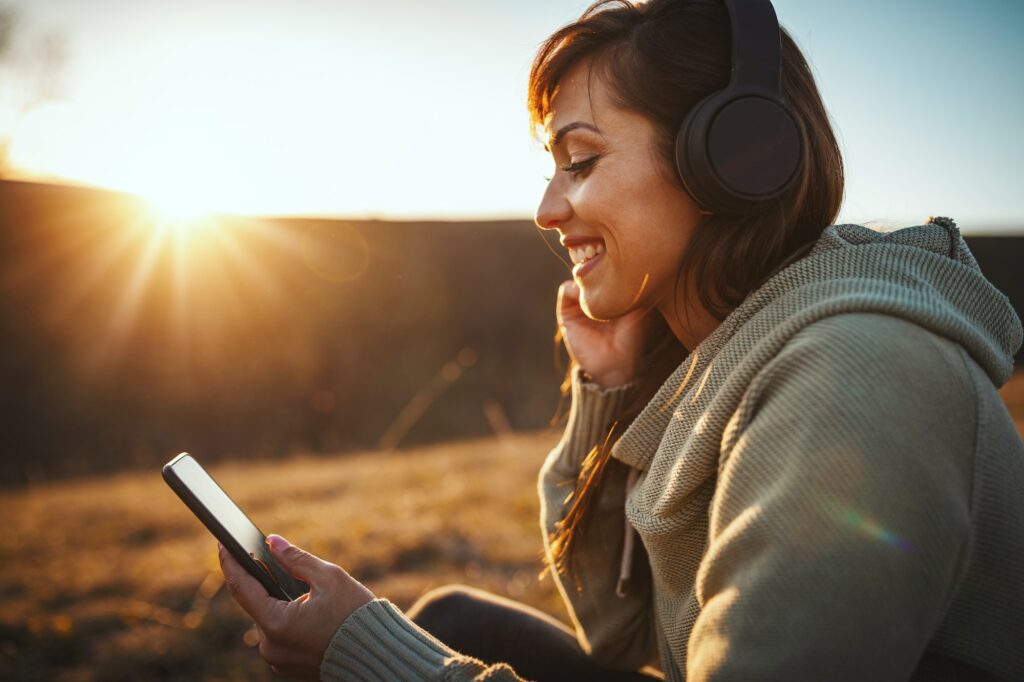 Music helps us cope with life's pain and celebrate life's joy. When we listen to our favourite music we feel relieved and relaxed. When we are upset, music has the power to calm us down and lift our spirits. Not only that, it sharpens our minds and boosts our confidence.
Favorite Punjabi Songs of 2023
The music, beats, and composition. Punjabi songs have become popular for their energetic beats. The beats are what get people moving to these tunes even when they don't understand the lyrics. The Punjabi songs set the vibes and are great for letting loose at a party.
Mitti De Tibbe
"Mitti de tibbe, de sajje passe"
Let's stroll toward the hills while listening to Mitti De Tibbe. Mitti De Tibbe had us singing along nonstop. From the Mitti De Tibbe album is the love ballad with the same name, which is about new love. Kaka, a well-known singer, performs the album's Mitti De Tibbe Song. The lyrics of the 'pahado wala pyaar' song is also penned down by Kaka.
Chann Sitare
"Main chann sitaare ki karne
Mainu ishq ho gaya akhiyan naal"
Ammy Virk gives his powerful voice to the song Chann Sitare. Avvy Sra composed the music of Chann Sitare. The lyrics to Chann Sitare are written by Harmanjeet Singh. Ammy Virk rose to fame with his songs Yaar Amli and Jatt Da Sahara.
Gaddi Vich
"Ve Teri Gaddi Vich Ki
Dunali Goriye
Ve Teri Dabbi Vich Ki
Kaali Kaali Goriye"
Another Punjabi song that we cannot stop listening to is Gaddi Vich. Gaddi Vich is the latest song by Dilpreet Dhillon featuring Saanvi Dhiman. The lyrics of Gaddi Vich are penned down by Kaptaan while its music is given by Desi Crew.
Favorite DJ Songs of 2023
DJ songs are innovative, upbeat and energetic. They are popular because of their experimentation with sounds, drums, electric guitar and what not. Our favorite DJ songs that we love to groove on are:
Maan meri jaan
"Main Teri Aankhon Mein
Udaasi Kabhi Dekh Sakda Nahi"
Maan Meri Jaan is a beautiful song by King. The song is from King's album Champagne Talk. So grab a glass of champagne and enjoy the desi beats of Maan meri jaan.
Pasoori
"Mere Dhol Judaiyan Di
Tainu Khabar Kivein Hove"
We heard it in the clubs, in the car, on the radio, on Spotify. Pasoori is a DJ song that we love to vibe on from the Punjabi album released in 2022. The song is composed by talented artists like Ali Sethi and Shae Gill. Not only that, Pasoori is the first Coke Studio song and the first Pakistani song to feature on Spotify's "Viral 50 – Global" chart.
Jiggle Jiggle
"My money don't jiggle, jiggle, it folds
I like to see you wiggle, wiggle, for sure"
Jiggle Jiggle is a vivacious 2022 single by Louis Theroux. Louis Theroux is a British-American journalist and documentary maker. It is safe to say that all of us have jiggled on Jiggle Jiggle.
Favorite Bhojpuri Songs of 2023
Patli Kamariya Mor Hai Hai Hai
"Patli Kamariya Mori Hai Hai
Tirchi Nazariya Mori Hai Hai"
Patli Kamariya is one bhojpuri song that everybody has danced on. Patli Kamariya is a hit by Raj Kusmy & Anju Kushmi. The lyrics of this comical song is penned down by Raj Kusmy. The song has gained popularity on Instagram reels with 528K reels.
Tabla
"Hoee Jaee Bwal Tore Bhagla Par
Kahe Bare Khisiyat Yeh Pagla Par
Ab Thumka Lgav Chal Tbla Par"
Tabla is the title track of the Bhojpuri album 'Tabla' released in 2022. The song is composed by none other than the talented musicians Khesari Lal Yadav and Shilpi Raj.
One bhojpuri song that we can listen to on repeat is Tabla.
Hari Hari Odhani
"Kahe piche padal ba
Humra pe maral ba"
Hari hari odhani made all of us want to get a hari odhani and dance to this bhojpuri song.
Hari Hari Odhani is the title track of Bhojpuri album released in 2022. The song is composed by the talented bhojpuri star Pawan Singh and Anupama Yadav. Pawan Singh is bhojpuri actor and singer who has produced many hit movies.
Also read From Braids to Bobs: The Latest Hair Trends to Try Now
Favorite Sad Songs
You don't have to be sad to enjoy sad songs. We enjoy sad songs because they move our soul. We are moved by the love and melody of sad songs.
Dhokha
"Tera naam dhokha rakh doon
Naraaz hogi kya"
Somebody name us Dhoka because we love this song. Dhokha is a sad song by Arijit Singh and Manan Bhardwaj. Anything by Arijit Singh is beautiful and we'll listen to it. The MV of Dhokha stars gorgeous actress Khushali Kumar and actor Parth Samthaan.
Jaan Hai Meri
"Tu Mera Na Hua Toh Kya
Tu Phir Bhi Jaan Hai Meri"
We want someone to sing us this song. Jaan Hai Meri is a breathtaking song by Amaal Mallik and Armaan Malik. Jaan Hai Meri is a song from the movie Radhe Shyam, which was released in 2022. Radhe Shyam is a love story of a palmist and a doctor.
Glimpse of Us
"I'm only here passing time in her arms
Hoping I'll find
A glimpse of us"
Joji and his beautiful voice never ceases to amaze us. Glimpse of Us is a sad song by Japanese singer Joji. It is a track from his third studio album Smithereens. The gut-wrenching lyrics are penned down by Alexis Kesselman, Castle, Riley McDonough, and producer Connor McDonough. Glimpse of Us is the first song by an Asian musician to reach Spotify's global chart.
Other songs
Recently our favorite stars have dropped some bops that have become our comfort songs. From pop to rock to indie we have had such great new songs. It is hard to put all our favourite old and new songs in a list, but here are some notable mentions:
As it was
"You know it's not the same as it was,"
As It Was got us indie kids pogoing at dance floors. Harry Styles' twinkly confection for a song is the highlight of every playlist.
Anti Hero
"It's me, hi, I'm the problem, it's me
At tea time, everybody agrees"
The world, indeed, revolves around Taylor Swift. The queen of the music industry has dropped her tenth album Midnight and we cannot stop listening to it. The song Anti Hero is now our anthem to be the main character. Everybody at tea time agrees with us.
Kesariya
"Kesariya Tera Ishq Hai Piya
Rang Jaaun Jo Main Hath Lagaun"
Just like everyone we have been swooning over Kesariya. Kesariya is a love song from Alia Bhatt and Ranbir Kapoor's film Brahmāstra Part One – Shiva. The melody has been composed by talented musicians Pritam and Amitabh Bhattachary.
Nach Punjaban
We have found ourselves a new wedding anthem. Featuring Kiara Advani, Prajakta Koli, Anil Kapoor, Varun Dhawan, Maniesh Paul and Neetu Kapoor, this song is an absolute bop. Nach Punjaban is a peppy song that makes us want to put on our lehengas and take the dance floor.
From Punjabi songs to Bhojpuri songs to Bollywood songs to English songs, we have found our new favourites. So, what are you waiting for? Add these to your playlist and groove your way through 2023.