A LexisNexis union, LA Mag EIC ousted, Rubin's WaPo newsletter: TBN Ticker for April 14
This week's ticker kicks off by updating you on the latest developments in the labor world as LexisNexis publications MLex and FTCWatch form a union. Another major news update follows as Los Angeles Magazine editor in chief Maer Roshan is ousted as new owners take over –owners he actually had a hand in recruiting. Read on about the Los Angeles Times' new equity reporting initiative as well.
What's next for LexisNexis union… Journalists at MLex and FTCWatch have formed a union, MLex Guild, and are seeking recognition from parent company LexisNexis. The Guild has more than 20 members and will be a unit of the Washington-Baltimore News Guild, part of the Communications Workers of America. The effort received unanimous support from eligible employees. LexisNexis is also the parent of Law360, whose employees unionized in 2016.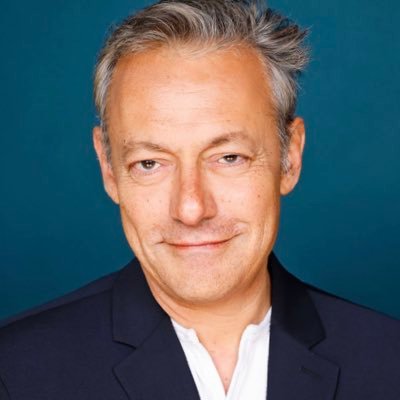 LA Magazine EIC Roshan is out… Maer Roshan, who has served as editor in chief of the Los Angeles Magazine for more than four years, has been ousted as new owners take over. During him time, Roshan oversaw a major rebrand of the magazine and expanded its social media footprint. The Hollywood Reporter reports, "In December, Los Angeles was acquired by power lawyers and business leaders Mark Geragos and Ben Meiselas through their newly launched Engine Vision Media in a deal that also covered Pasadena and Orange Coast magazines. Reached by phone Tuesday afternoon, Roshan called the decision 'mystifying,' one he only learned about hours before. He believed the new owners to be 'ecstatic,' buoyed by "the great editorial progress we've made in the more than four and a half years that I've been here." Is this yet another case of power lawyers abusing power? Read the full details here.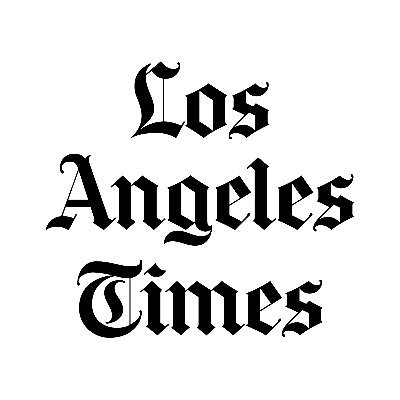 LA Times debuts equity reporting initiative… Highlight equity through coverage: That is exactly what the Los Angeles Times hopes to do as it launches an equity reporting initiative focused on the extremes of poverty and wealth in California. As per the Times, "It will explore the challenges facing low-income communities and efforts being made to address the economic divide. The two-year program will also dedicate coverage of socio-economic issues, such as employment and housing access, and will examine the human toll of systemic poverty. It is being funded by the James Irvine Foundation." Don Howard, president and CEO of the James Irvine Foundation said, "We're proud to support this reporting project from the Los Angeles Times because we understand the important roles fact-based information and community engagement play in raising awareness, sparking dialogue, and inspiring action to address the economic and racial inequity facing so many of California's workers." Read more here.
One pod pub acquires another… Podnews, a newsletter about podcasting and on-demand, has bought Podcast Business Journal. "I'm delighted to welcome Podcast Business Journal into the Podnews family," said Podnews Editor, James Cridland. "We're pleased to continue to document the growth of the podcast industry, and maintain Podcast Business Journal's role of independent coverage for serious podcasters." Under the acquisition, the Podcast Business Journal will become a weekly newsletter, containing in-depth interviews with podcast business leaders. You can find more details here.
…and a biz journal sold off… The Business Journal in Youngstown, Ohio, has been sold to Sapientia Ventures, a local investment group, for an undisclosed amount. Andrea Wood, who co-founded the company in 1984, will stay on as president and publisher. Wood said, "Readers, advertisers and supporters of The Business Journal will continue to receive the same high-quality journalism and uninterrupted business news coverage that they have come to expect. There will be no changes to our staff, whom the new owners recognize as the engine that drives the tenured success we've been able to achieve." Read the details here.
WaPo hires Crowe to cover climate beat… The Washington Post has tapped Kevin Crowe as a data reporter embedded with the Climate team. Recently, Crowe was an investigative data reporter at USA Today, where he covered extreme weather and natural disasters. He also worked as a data reporter for the Milwaukee Journal Sentinel and St. Louis Post-Dispatch. Crowe has been honored with Best in Business award from the Society for Advancing Business Editing and Writing in 2020, and the Online News Association's University of Florida Award for Investigative Data Journalism in 2019 and 2015. You can connect with Crowe on Twitter.
Gannett makes exec hire for S.C. pubs… Gabe Whisnant has been named executive editor of the Greenville News, Spartanburg Herald-Journal and Anderson Independent Mail. The Greenville News reports, "As executive editor, Whisnant will also direct three Gannett weekly publications in SC's Lowcountry – Bluffton Today, the Hampton County Guardian and the Jasper County Sun Times." Commenting on his appointment, Whisnant said, "I'm honored to have the opportunity to lead this dedicated team of South Carolina journalists. As a kid who grew up reading and learning about journalism through USA Today's pages, I am truly humbled."
E.W. Scripps announces VP appointment… Dean Littleton has been named senior vice president of local media at the E.W. Scripps Company. Recently, he served as the vice president and general manager of Scripps-owned KMGH-TV Ch. 7 in Denver. "Dean has shown tremendous leadership in Denver," said Lisa Knutson, chief operating officer. "He is committed to great journalism, and he has a vision for increasing engagement and growing trust with our communities."
Meet MSNBC's newest contributor… April Ryan, Washington bureau chief and White House correspondent at theGrio, has joins MSNBC as a contributor. In her new role, she will share her reporting and analysis from Washington, D.C. Previously, she also contributed to CNN and served as Washington bureau chief and White House correspondent at the American Urban Radio Networks, where she worked for more than 23 years. She has also been the longest-serving Black woman in the White House Press Corps. A graduate of Morgan State University in Baltimore, you can connect with her on Twitter.
…and MSNBC's anchor hire…Ana Cabrera is now an anchor at MSNBC. Recently,  she served as a national correspondent and then anchor at CNN. Cabrera was a morning anchor at KMGH-TV Ch. 7, an ABC affiliate in Denver. She has also worked at a TV station in Washington. Cabrera graduated from Washington State University. You can congratulate her on Twitter.
Raw Story expands with three new hires… Political news site Raw Story has hired award-winning investigative reporters Mark Alesia and Alexandria Jacobson, and has also named David McAfee night editor to manage the newsroom's expanded coverage during evenings and weekends. Previously, Alesia worked at The Indianapolis Star for 16 years. His reporting on a wide variety of other subjects has won 15 national and 20 first-place state awards. Jacobson's work has appeared in ABC News, Chicago Sun-Times and the Chicago Reporter. Her work has also been honored with a Robert F. Kennedy Journalism Award and Peter Lisagor Award, and she recently earned first place prizes from the Chicago Journalists Association and Illinois Woman's Press Association. Recently, McAfee spent nearly a decade working for Bloomberg Law. He is also a co-founder and a commissioning editor at Hypatia Press, a publisher that specializes in philosophical works.
WaPo launches Rubin's subscriber-only newsletter… The Washington Post has debuted its first subscriber-only newsletter, which will be written by Opinions columnist Jennifer Rubin. Rubin said, "I'm incredibly excited to have a platform where I can connect with subscribers, delve into the most important stories of the week and share some of my experiences and interests outside politics. This will be an opportunity for our most loyal readers to get greater perspective on events and enjoy new material beyond what I write each week in my columns." Rubin's newsletter will be the latest to join the Post's growing rooster of newsletters from the Opinion section. You can sign up for Rubin's newsletter here.
The Messenger sends message by hiring reporters fast… The Messenger, set to launch in May, has hired Aneeta Mathur-Ashton and Christopher Gavin as breaking news reporters. Recently, Mathur-Ashton was a writing associate producer at MSNBC. She also contributed to Yahoo. Mathur-Ashton has degrees from the University of Maryland and American University. Currently, Gavin is a staff writer at Boston.com, where he covers Boston City Hall, crime, real estate and human interest pieces. Before that, he was a staff reporter for the Boston area's Milford Daily News at GateHouse Media. Rebecca Morin has also joined to cover the White House and politics. Recently, she was at USA Today, where she has worked for four years. She also worked as a web producer and breaking news reporter at Politico.
Marshall Project has their Mann… Pulitzer-winning nonprofit The Marshall Project has tapped Dave Mann to serve as a senior editor. Recently, he was at American Public Media, where he served as a senior editor. There he also edited the "In the Dark" podcast, which won a 2018 George Polk Award, a 2019 Peabody Award, and a 2020 duPont-Columbia Award. Previously, he was editor in chief of the Texas Observer.
Vanity Fair nabs CNN's Stelter… Vanity Fair has hired Brian Stelter as a special correspondent to cover the Fox News trial. Previously, he was at CNN, where he had worked for more than eight years. He left the network last year when the Sunday media affairs show "Reliable Sources," he hosted was cancelled. Since September 2022, Stelter has been a Walter Shorenstein Media and Democracy Fellow at Harvard Kennedy School's Shorenstein Center on Media, Politics and Public Policy. He was also a media reporter at The New York Times, where he worked for more than six years. Connect with Stelter on Twitter. (Editor's Note: Don't you love that headshot?)
Albuquerque Business First's ME Keller bids farewell… Chris Keller, managing editor at Albuquerque Business First, has left and joined The Associated Press as a data and graphics journalist. He is also a part-time lecturer at Loyola Marymount University, where he teaches a one-credit survey course that provides an overview of data journalism. Previously, he worked at the Los Angeles Times for three years and was a data journalist and data editor at KPCC – Southern California Public Radio. He has also worked at Capital Newspapers and at The Times of Northwest Indiana for more than five years. You can connect with Keller on Twitter.
Mariam Ahmed is Talking Biz News' content correspondent. For tips on the Friday TBN Ticker, email her at mariam@talkingbiznews.com or connect with her on LinkedIn.