4 Highest-Paying Careers As A Librarian
A career as a librarian has long been popular because of the job security and solid pay. According to the Bureau of Labor Statistics, the median salary for librarians today is $60,820. But the top 10%, most of whom have master's degrees in library science (or MLS), earn as much as $80,000.
---
How much you will eventually earn with your MLS depends a great deal on the type of library in which you are working. With a master's degree, you should have the qualifications to handle many top jobs as a librarian.
In 2011, it was found that around 40% of librarians in the United States work in either elementary or secondary schools. Those librarians earned approximately $59,000 per year.
Also, note that librarians who work at universities tend to earn a higher salary—around $65,000 per year. If you are fortunate enough to get a librarian job with the federal government, you can earn $80,000 per year.
Some of the highest-paying careers and titles in the field of librarianship include the following:
What kind of librarian makes the most money?
The highest-paid librarian usually has one of these four job titles: federal government librarian, university librarian, special librarian, and curator.
What is the best degree for a librarian?
If you want to become a librarian, a master's degree in library science is preferred, and often required, for most librarian positions, according to the American Library Association.
What should you major in before library science? 
According to Indeed, the best undergraduate degrees to receive before earning your master's degree in library science are:
Library science
Information science
English
Communications
Education
1. Federal Government Librarian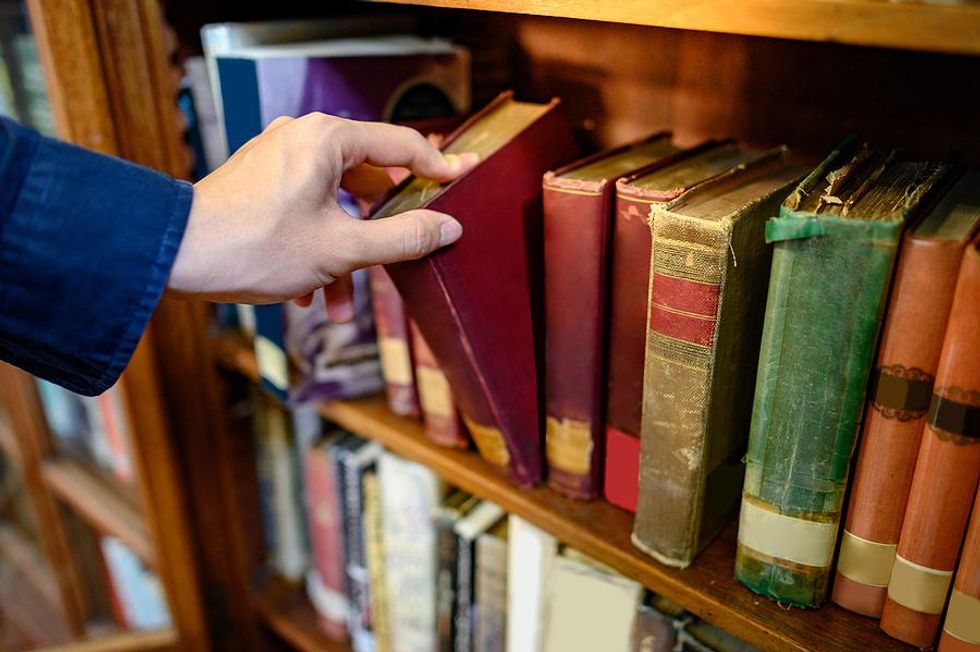 Bigstock
Every government agency has its very own library, such as the Air Force Materiel Command, Library Of Congress, Health & Human Services, Office of the Secretary of Health and Human Services, Environmental Protection Agency, and National Archives. Most of the higher-paying federal librarian positions require an MLS to be considered. It is possible with enough experience and education to be paid more than $70,000 per year. These jobs are highly competitive, so the better your education and work-related experience—including volunteer library work—the better.
2. University Librarian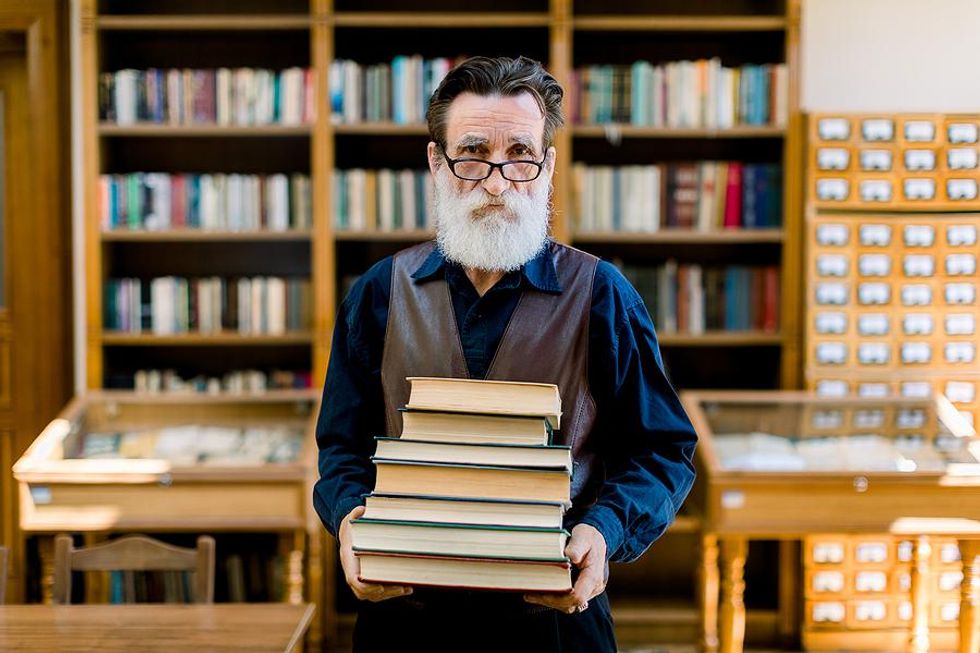 Bigstock
Librarians who specialize in universities and colleges will usually be better paid than those who work in primary or secondary schools, with a median salary of around $62,000 per year. Colleges usually have endowments and have larger budgets than many school systems. Remember that these jobs are competitive, and many universities will expect you to have your MLS, and possibly another master's degree or even Ph.D. in a related field.
3. Special Librarian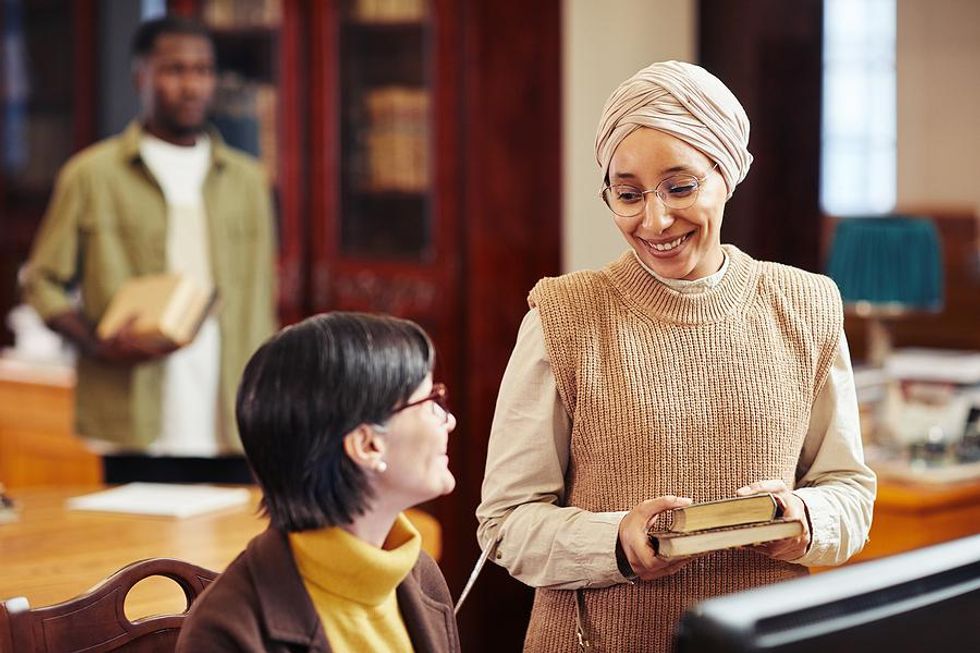 Bigstock
Many medical schools, hospitals, corporations, and other entities have special libraries that need to be effectively sorted and managed. The median salary in the field is about $56,000 per year. Your chances of landing this type of librarian position increase if you have a strong academic background in the particular type of library you want to manage. If you are trying to obtain a librarian position in a legal library, it is very helpful to have legal experience and possibly an advanced degree in political science or public policy. If you are looking for a job in a medical library, a degree in the life sciences is beneficial.
4. Curator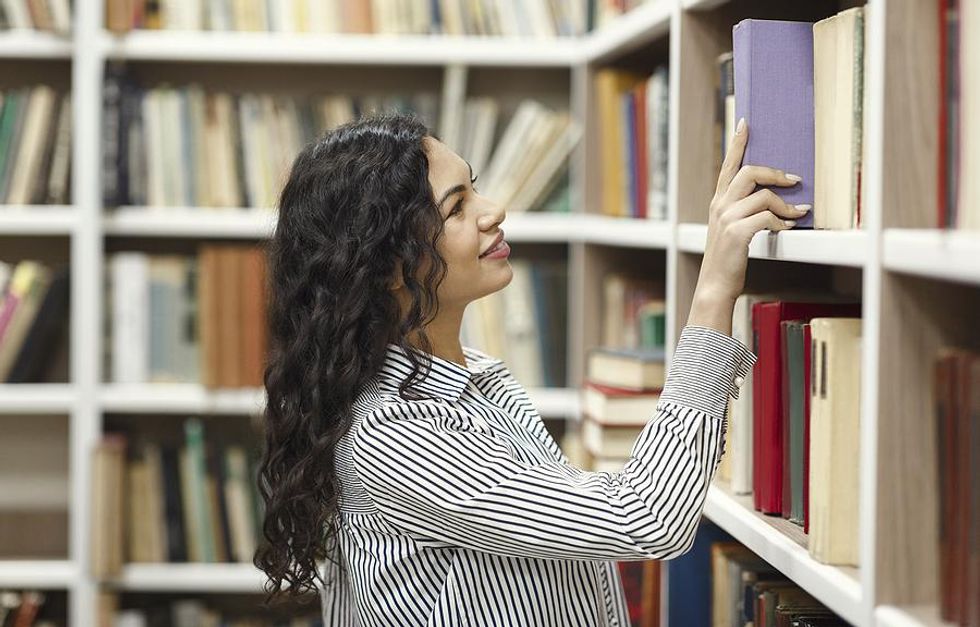 Bigstock
A curator is responsible for important collections of artwork or historic artifacts. Most of these professionals work at zoos, museums, aquariums, botanical gardens, and historical sites. The median pay is approximately $49,000 per year, and most conservators need to have a master's degree.
Keep in mind some other important details if you are looking for a good salary as a librarian:
Location, location, location – You should try to work in a part of the country with higher salaries and, as much as possible, a reasonable cost of living. Also, some parts of the country have colleges and school systems with more funds available than others.
Private vs. public – People who work at private universities are going to earn more than those who work at public ones.
Volunteer experience – Many of the best-paid librarians had a great deal of internship, work, and volunteer experience in libraries as they were earning their MLS.
Never underestimate how competitive the librarian job market is. Often, just an MLS is not enough to assure you will get the job. Get as much practical work experience in libraries as you can, to ensure your best chances for a choice librarian job.
If you're struggling to find a career or job you're passionate about, you're not alone. The good news is we can help.
We'd love it if you signed up for Work It Daily's Event Subscription! Get your career questions answered in our next live event!
This article was originally published at an earlier date.
From Your Site Articles
Related Articles Around the Web