15 Unique Things to Do in Worcester, MA
Located in central Massachusetts, Worcester was named after a central English city in the U.K. Although the pronunciations of these two great cities are quite different, Worcester, M.A. is a unique, friendly city with plenty of personality. There are many things to do here whether you're a weathered local, a visitor wondering what it's like living in Worcester, or actively looking to buy a home in Worcester, M.A., here are 15 things locals love to do in their hometown.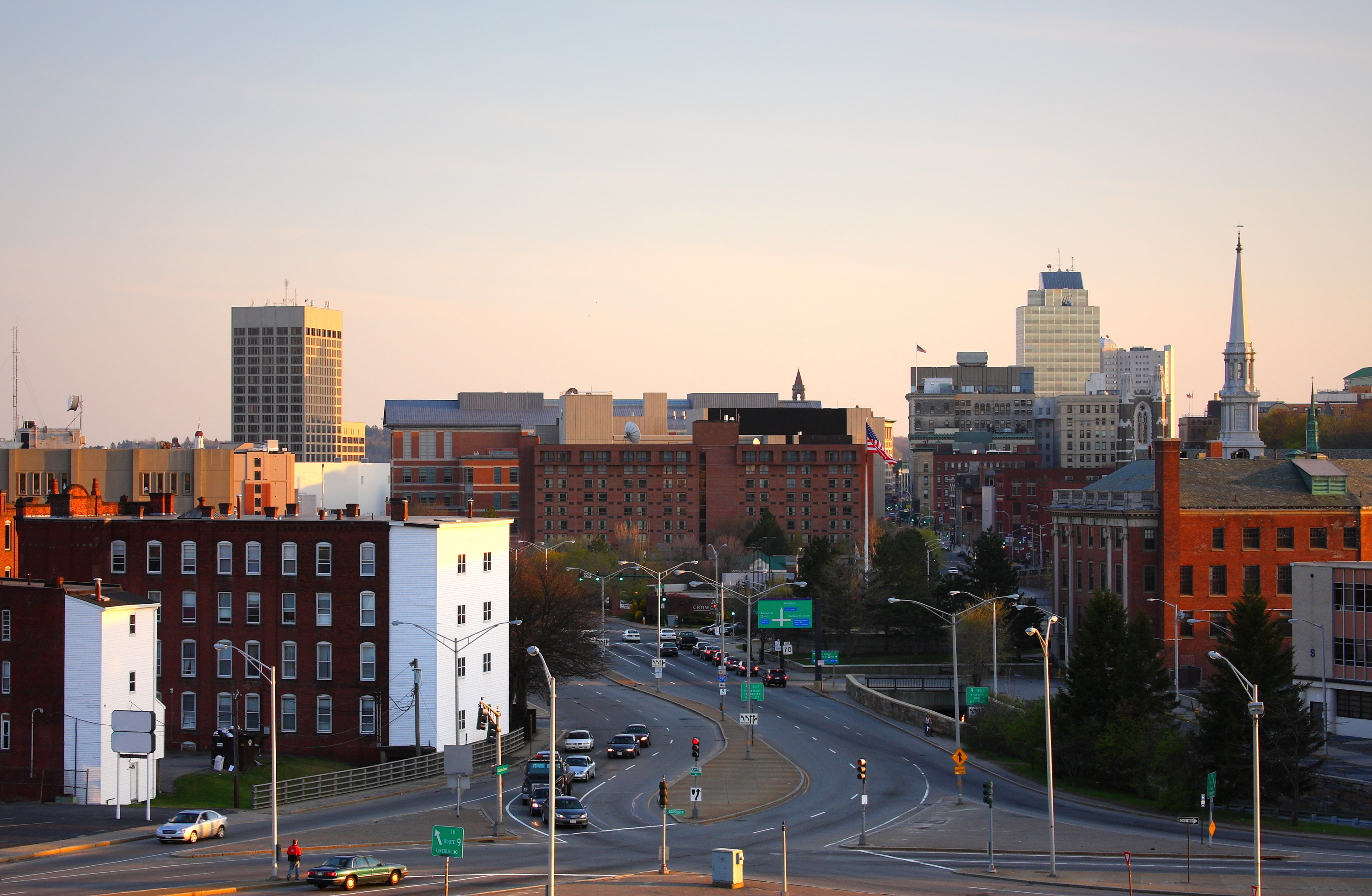 1. Spend the day in Canal District
One of the city's fastest-growing neighborhoods, the Canal District has so many fun things to offer its visitors you might just want to spend the whole day there. From bars and restaurants, to big social events, clubs, and homegrown businesses, there's something for everyone here. Canal District is a burgeoning neighborhood in Worcester. Community leaders are developing a diverse community where locals will want to play, work, live and invest for the long term in the area.
Resident and Vice President of Canal District Alliance, Amy Chase, recommends starting your day by "visiting BirchTree Bread Company for brunch and then shopping for plants and crystals at Seed to Stem. Then, head over to the independent bookstore Bedlam for a good read. For lunch, you can stop for flatbread at District Woodfire Kitchen and hop across the street to The Queen's Cup for a blueberry pancake cupcake for dessert."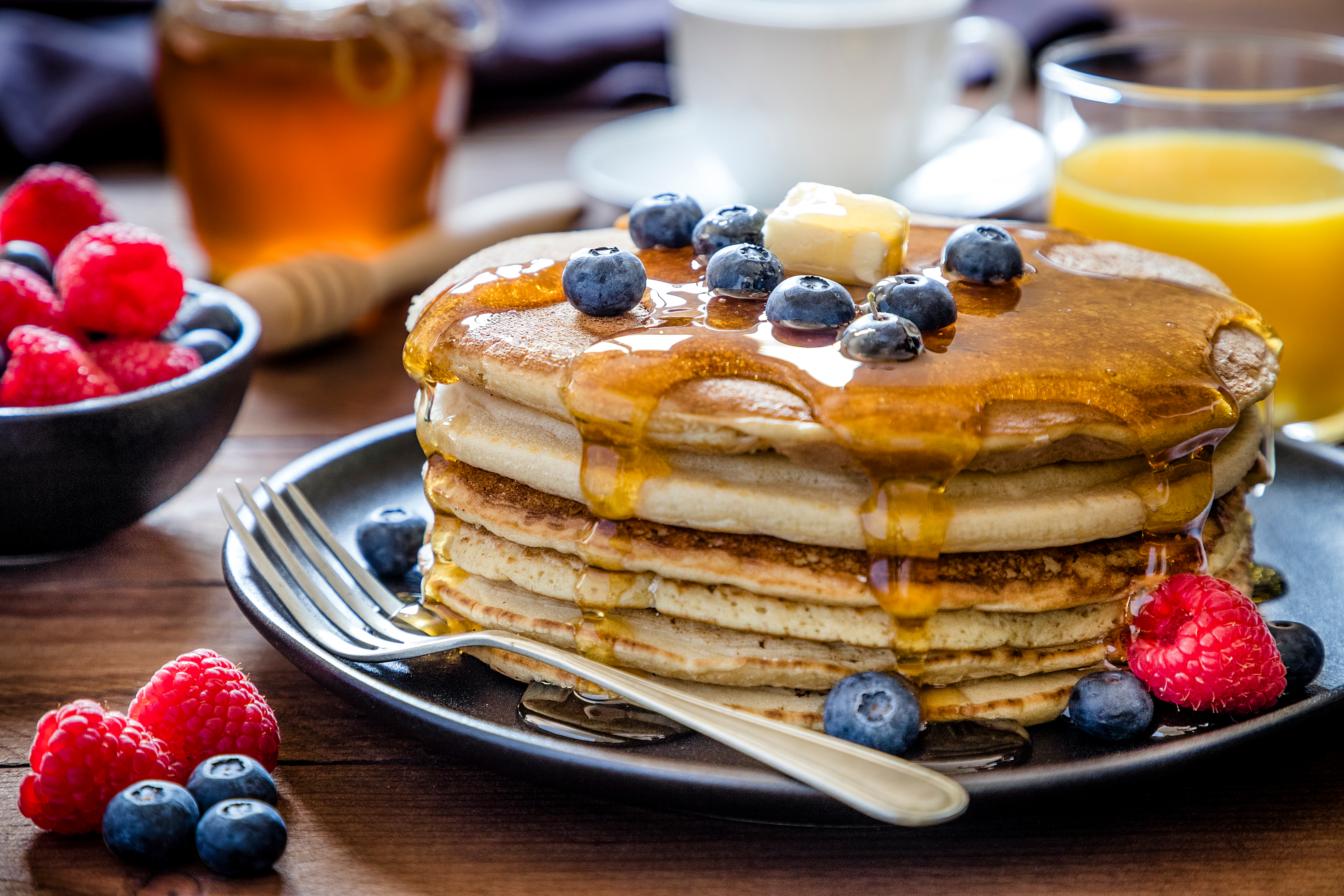 2. Take a house tour in Salisbury Mansion
Salisbury Mansion celebrated its 250th anniversary in the year 2022, considering it to be one of the oldest documented historic houses in New England. "Step back in time, into the lives of three generations of the Salisbury family, as we share their stories of our city Worcester, the stories of the Worcester Historical Museum of our history, and our future," says Eleanor Hourbre, Director of Membership and Special Events at Worcester Historical Museum. The mansion is the biggest artifact owned by the Worcester Historical Museum. Enjoy a self-guided stroll through every room, parlor, library, and more as you listen to volunteers who share folktales with you.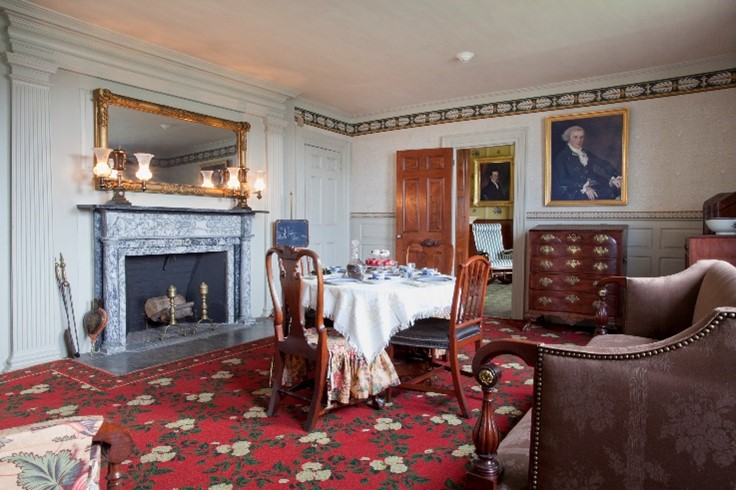 Courtesy of Worcester Historical Museum
3. Eat at one of Worcester's authentic diners
Eleanor also recommends getting a bite to eat at one of Worcester's historical diners, the Boulevard Diner, for an authentic Worcester experience. "Early diners served meals to factory workers during their late night shifts. So, in recognition of this market niche, T.H. Buckley named his first horse-drawn wagon dining cart the "Night Owl Café." The horse-drawn carriages evolved into stationary diners we know today."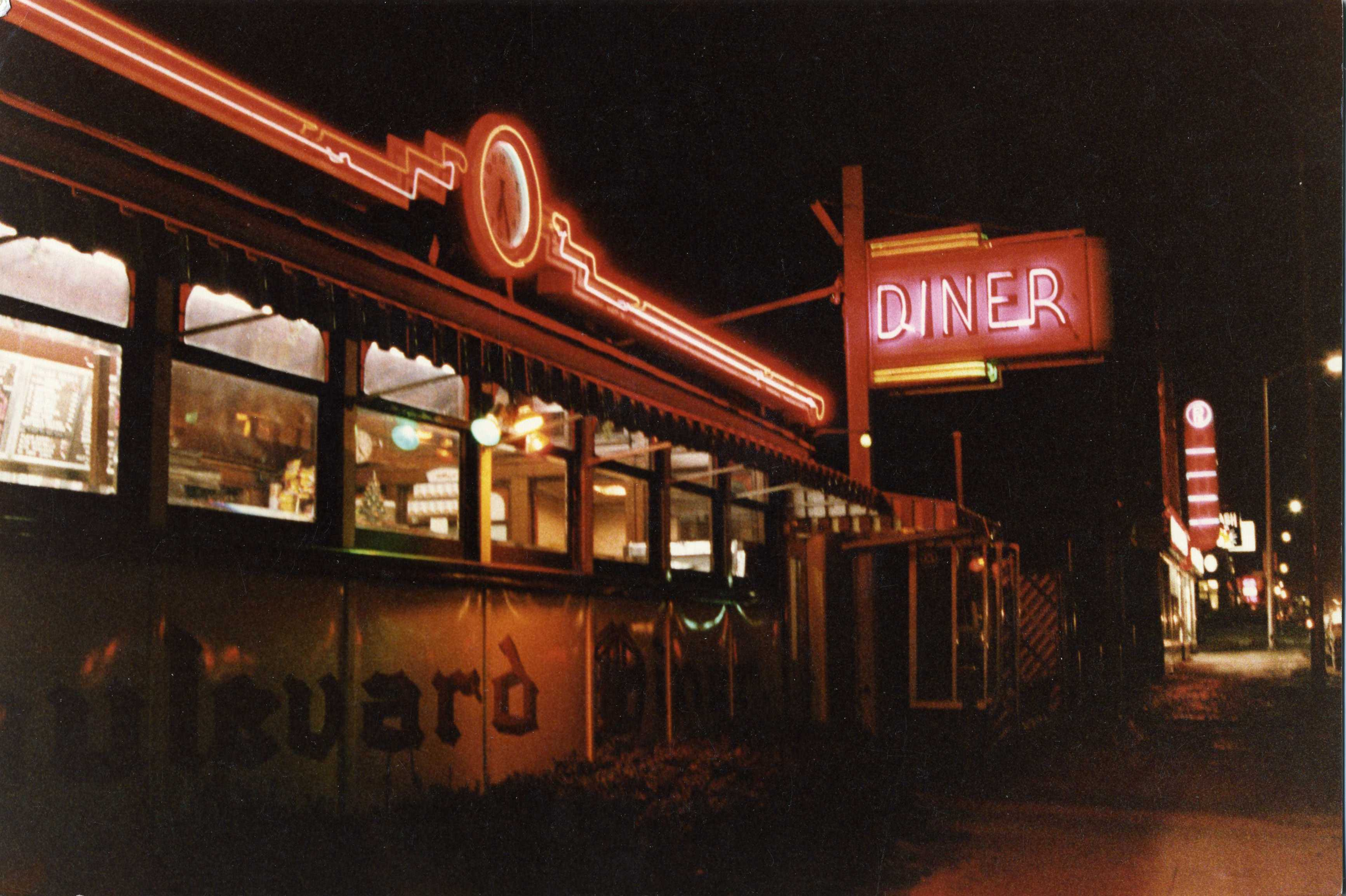 Courtesy of Worcester Historical Museum
4. Take pictures by the giant Smiley Face Mural
"Enjoy the world-famous Smiley Face Mural created in 1963 by Worcester's own Harvey Ball, which was reinterpreted in 2018 by OG Slick and POW! WOW! WOW! Worcester muralist. Since its reinterpretation, POW! WOW! WOW! has curated over 106 murals, including 52 murals at 12 different schools in Worcester," says Eleanor. You can find the mural on the back of The Palladium, 261 Main Street, Worcester.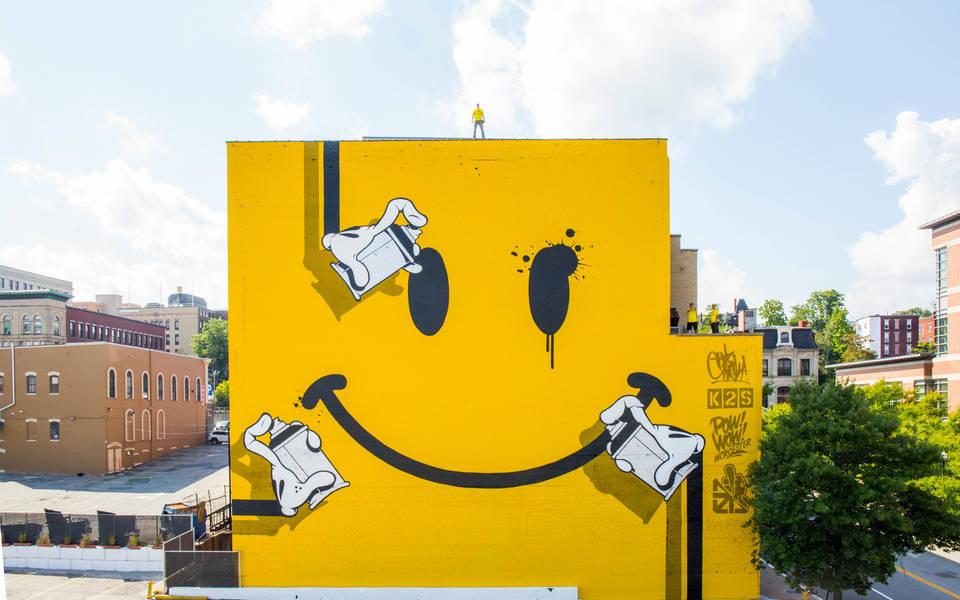 Courtesy of Discover Central Mass
5. Get a taste of Worcester at Public Market's fresh food
Worcester Public Market (WPM) is also located in the Canal District, right next to Kelley Square. WPM features a multi-vendor, European-style, small-market experience. What you'll find here is an abundance of small street-oriented businesses, markets, the Market Pantry for foodies, a vibrant food court, and the Wachusett Brew Yard. Local Marketing and Communications Specialist, Michelle Duong, of Girls Inc. of Worcester's gives her opinion, "for food, I would go into the Worcester Public Market and get momos (Tibetan dumplings) from Momo's Palace. Any food in the WPM is worth trying."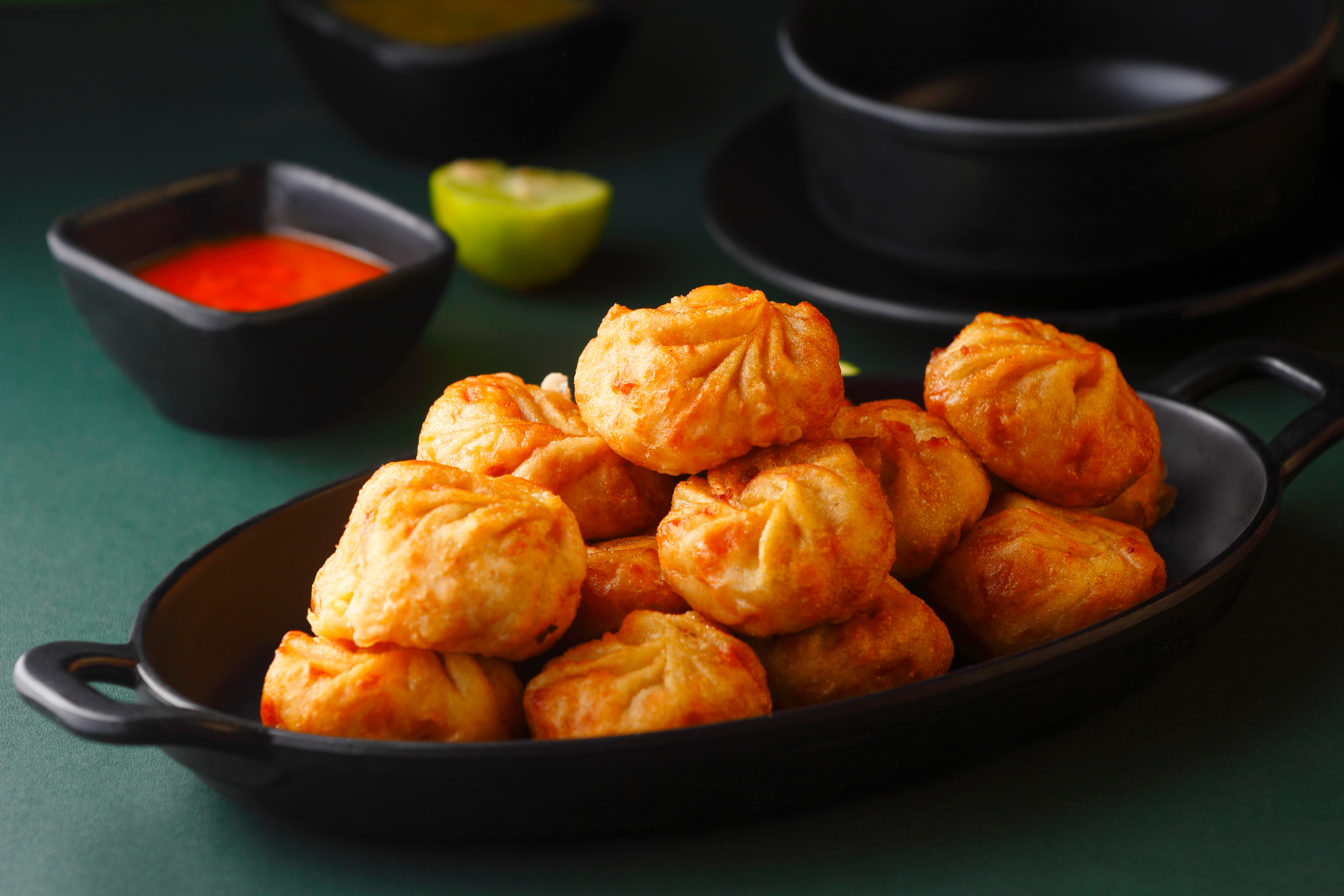 6. Spend the day at EcoTarium
Visit one of many museums Worcester has to offer. Specifically, the "EcoTarium, a science and nature museum that is located on 45 acres in the heart of Worcester," recommends Fran Cournoyer, owner of the Worcester Central Kids Calendar. "Visitors love the museum's indoor and outdoor interactive exhibits. It's an all time favorite for all ages, especially the Explorer Express Train. The train is a 12 minute ride around the museum grounds and goes through a dark tunnel."
7. Admire the displays at the Worcester Art Museum
Home to more than 35,000 works of art, the Worcester Art Museum is a world-renowned museum known for its outstanding collection of pieces. The museum's rt pieces span fifty centuries across a variety of mediums and media. You probably want to book a full day for this activity. Works you may recognize come from artists around the world, like Monet, Whistler, Gauguin, and Goya.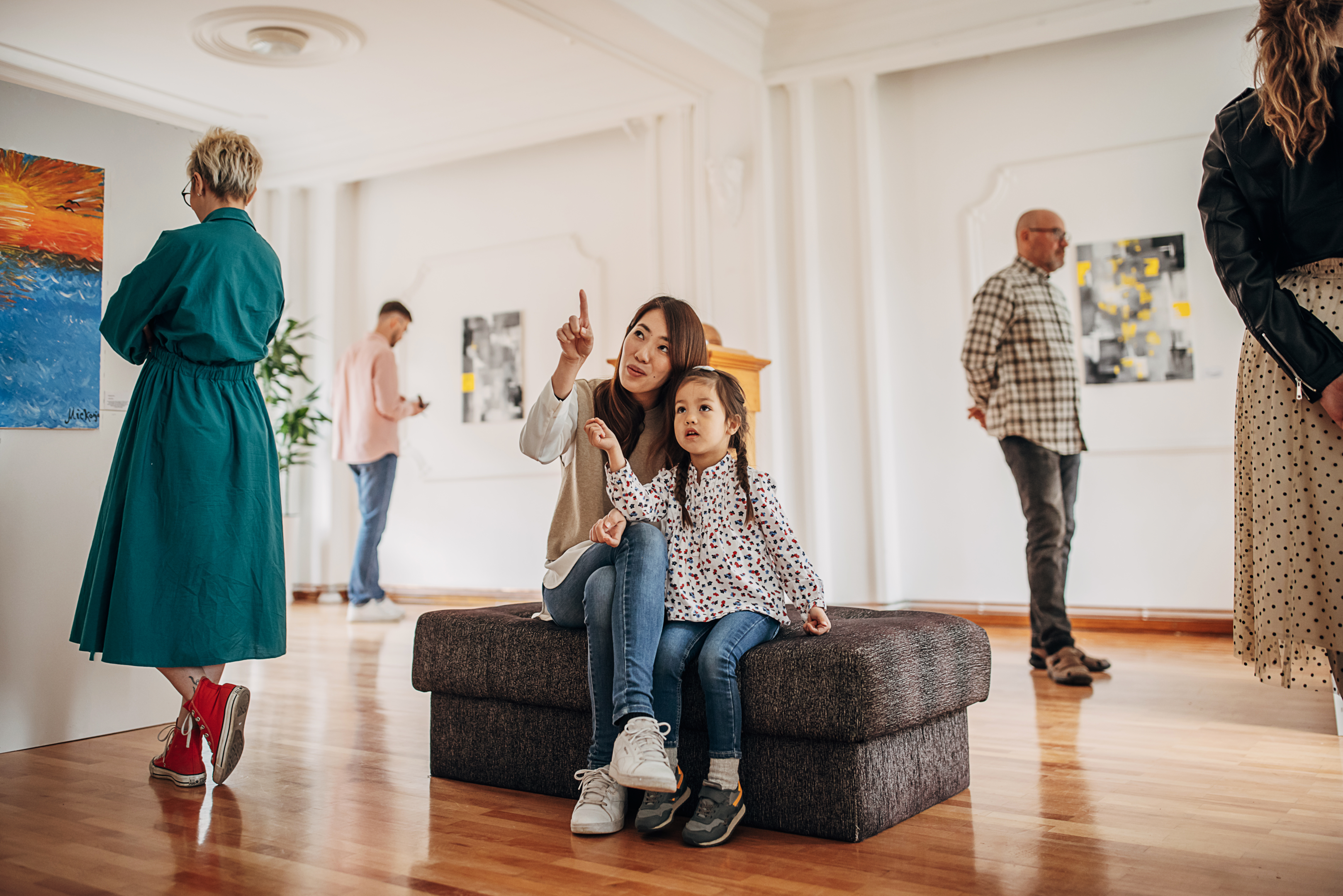 8. Catch a show at the Hanover Theatre of Performing Arts
The Hanover Theatre of Performing Arts was built in 1904 and is known as "the cultural jewel of Central Massachusetts." The theater celebrates a broad range of performances, such as musicals, exhibitions, recitals, and more, for up to 2,300 patrons per show. Visitors always notice the theater's elegant architecture featuring a glistening chandelier, lavish grand staircases, marbleized columns, and mirrored walls.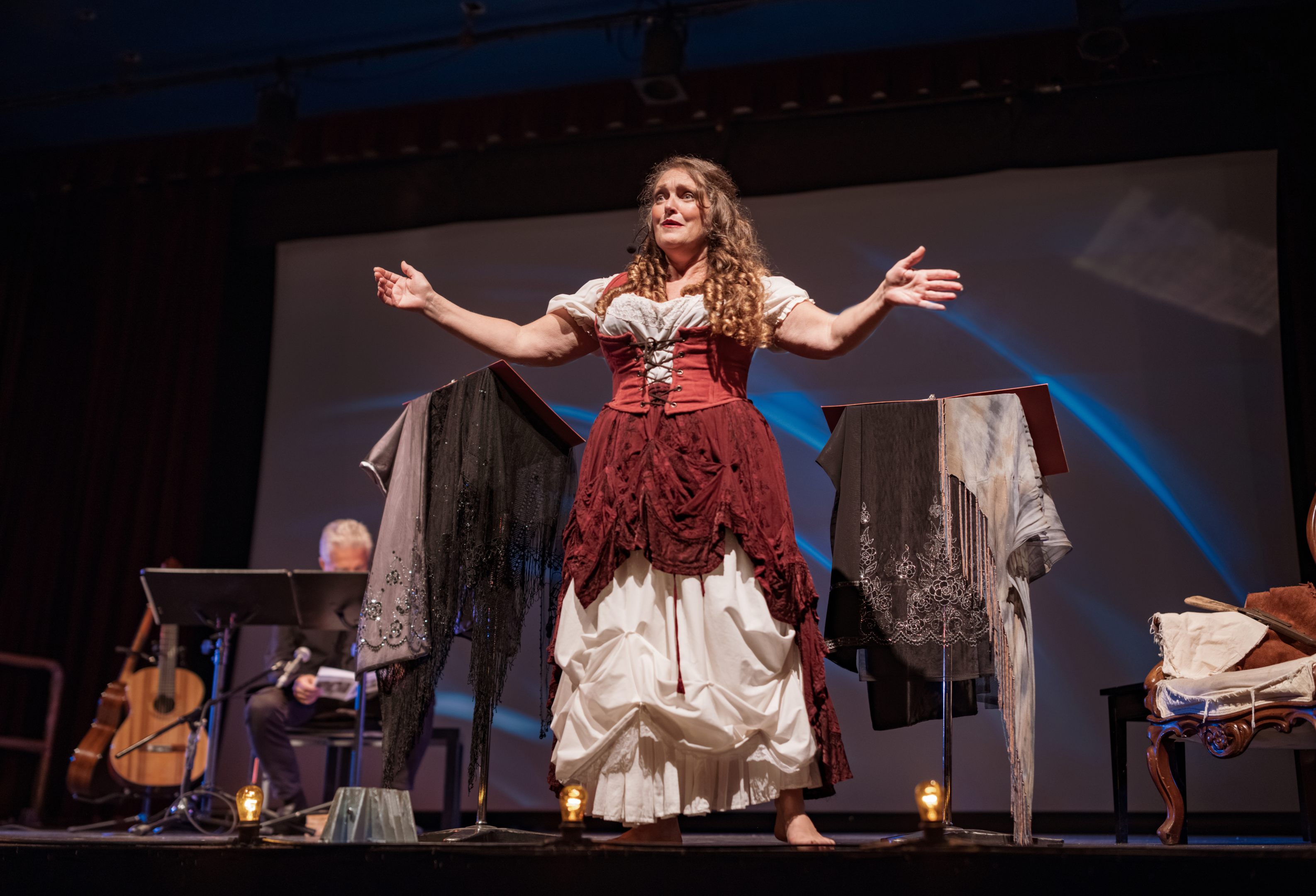 9. Watch a performance at Mechanics Hall
Now that Mechanics Hall is ranked as one of North America's top four concert halls, it's a must-see for everyone. Patrons often compare Mechanic Hall's stunning acoustics to New York's Carnegie Hall. They just might be right. In 1857 the Mechanics Association originally built the hall to teach manufacturing and machinery. In 1977, the hall was revived into a concert and performing arts center. When you step into the venue, you'll be immediately enamored with its Renaissance Revival style and giant portraits spanning all across the walls.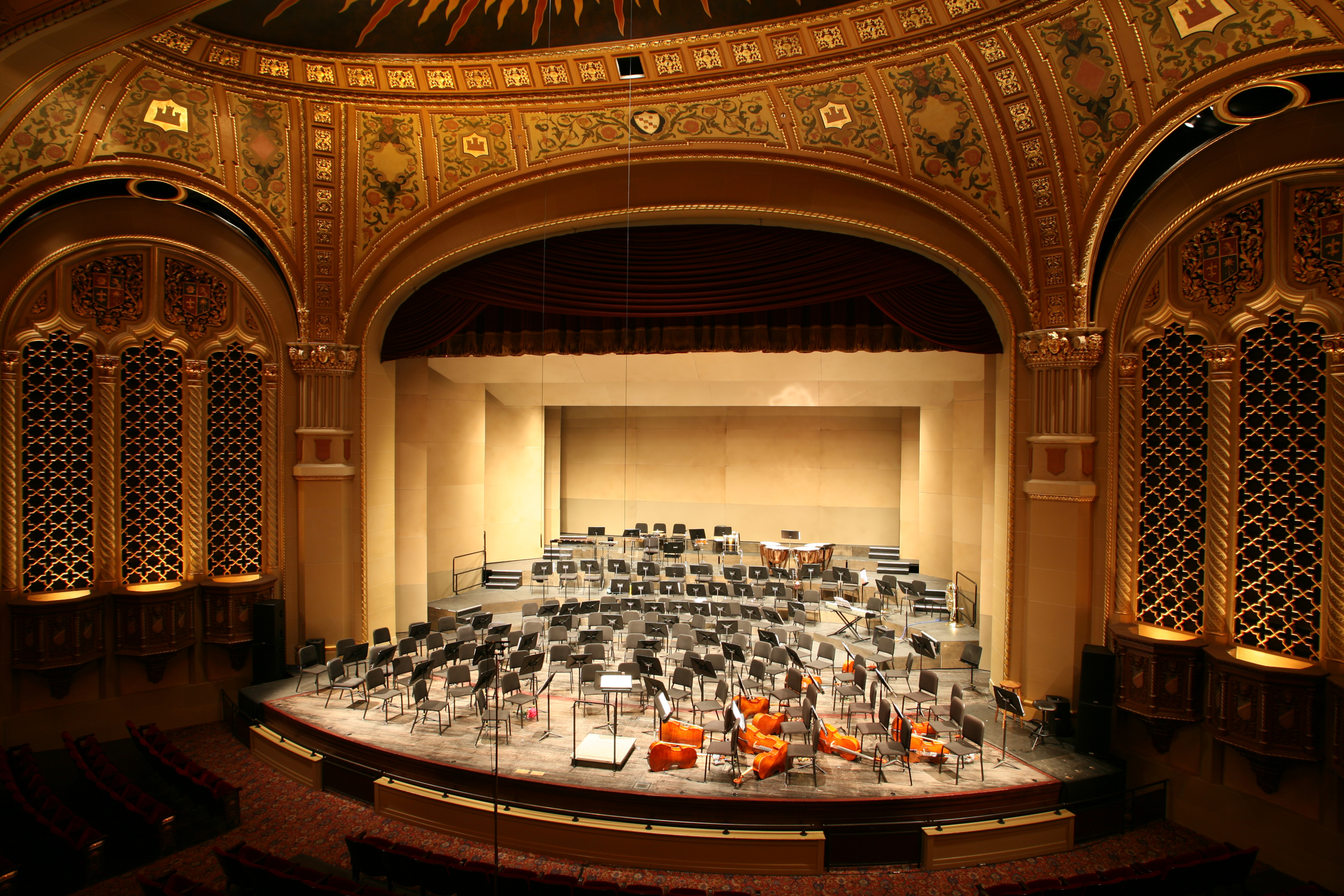 10. Treat yourself at Wormtown Brewery
Believe it or not, the Wormtown Brewery started as an ice cream shop that made its own beers. The shop became extremely popular with the locals. Eventually, Wormtown became a popular beer brand with all ingredients locally sourced. Some popular brews are Blizzard of 78 and Worcester's Bravest Wit. Since the shop curated its own brews, they've been awarded many medals and became an instant attraction for visitors.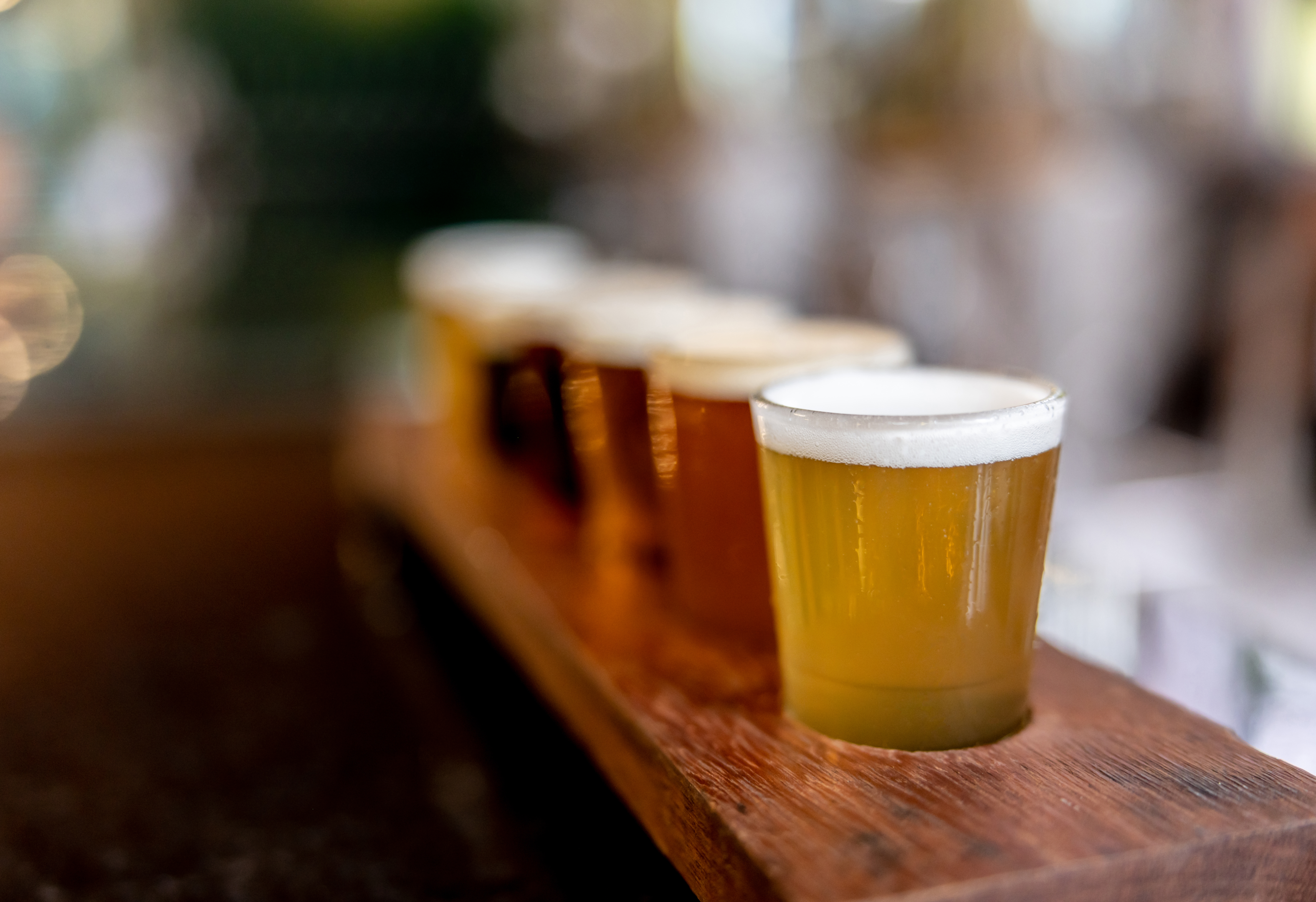 11. Drop by the Central Rock Gym
Central Rock Gym is a huge rock climbing center that offers everyone a fun, healthy unique way to experience their competitive side. Swing by the gym for a day of rock climbing enjoyment. The gym provides everyone with yoga and fitness classes, world class indoor climbing, and cutting edge fitness equipment. The gym also welcomes non-members and rock climbing beginners.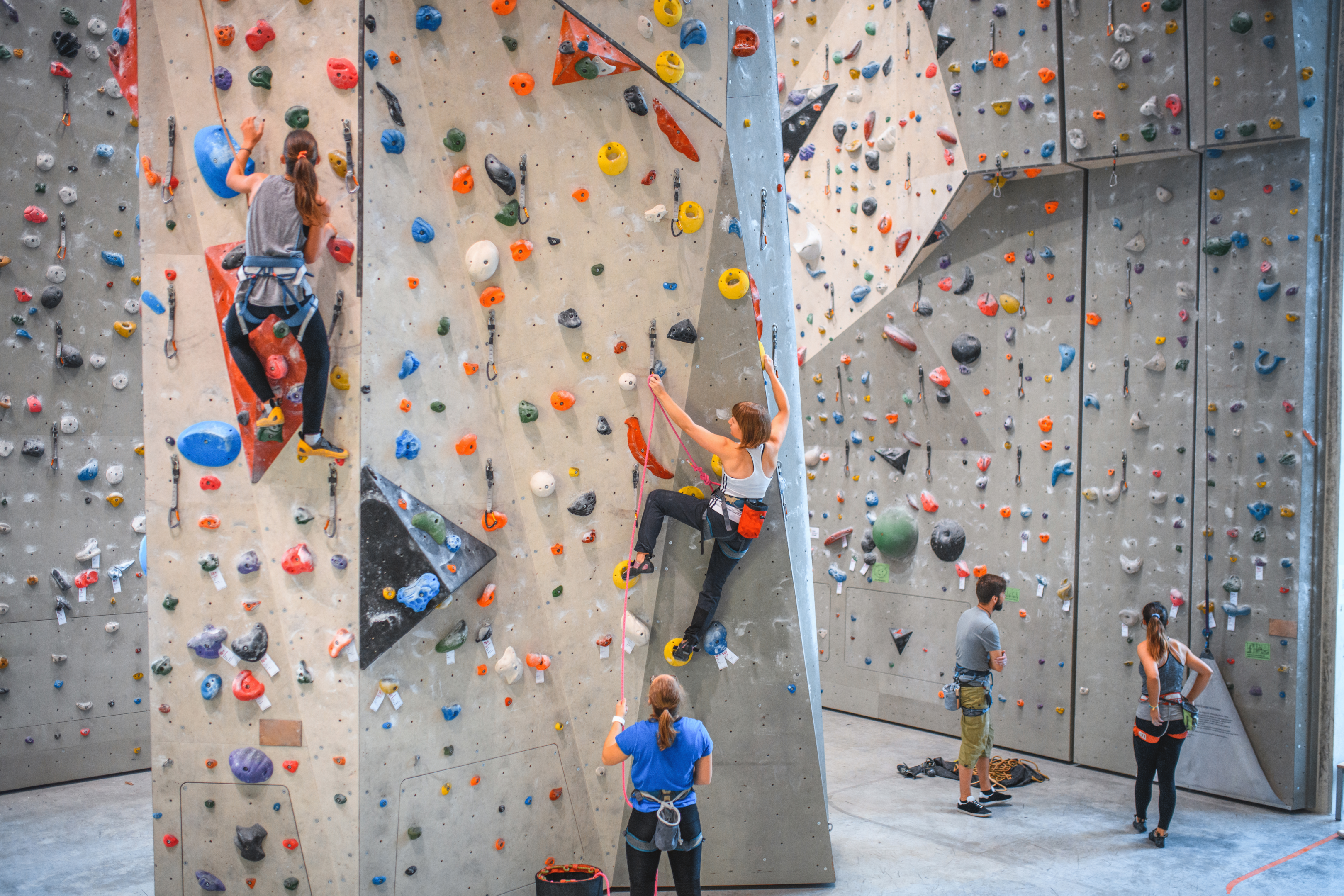 12. Walk through the country's first public park
Created in 1854, Elm Park was the first public park in the nation. With a recent four million dollar renovation, Elm Park is quite the gem, a proud owner of 60-acre beautifully groomed paths, new swings, and shiny slides. The park is accessible to everyone and features a new decadent bridge built by a nearby high school.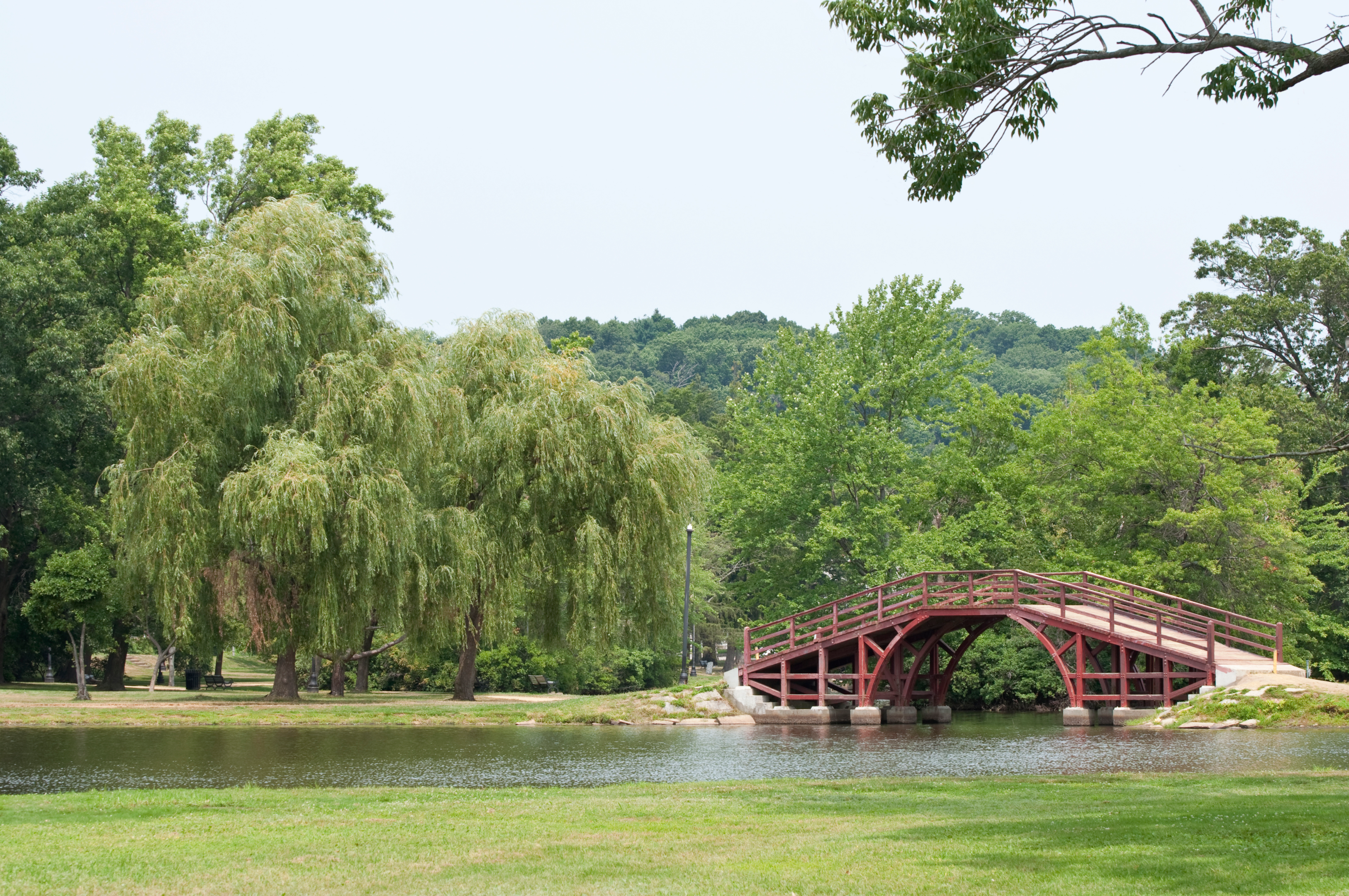 13. Get creative at Clayground
Clayground is an excellent option if you're looking to get your hands dirty. Paint your own pottery at this studio. The studio has all sorts of pottery shapes and sizes, from figurines to cups and plates with over 75 paint colors to choose from. Make a masterpiece by partaking in pottery classes. Feel free to use their on-site kiln, the studio can offer to pick up or deliver your finished masterpiece to your address.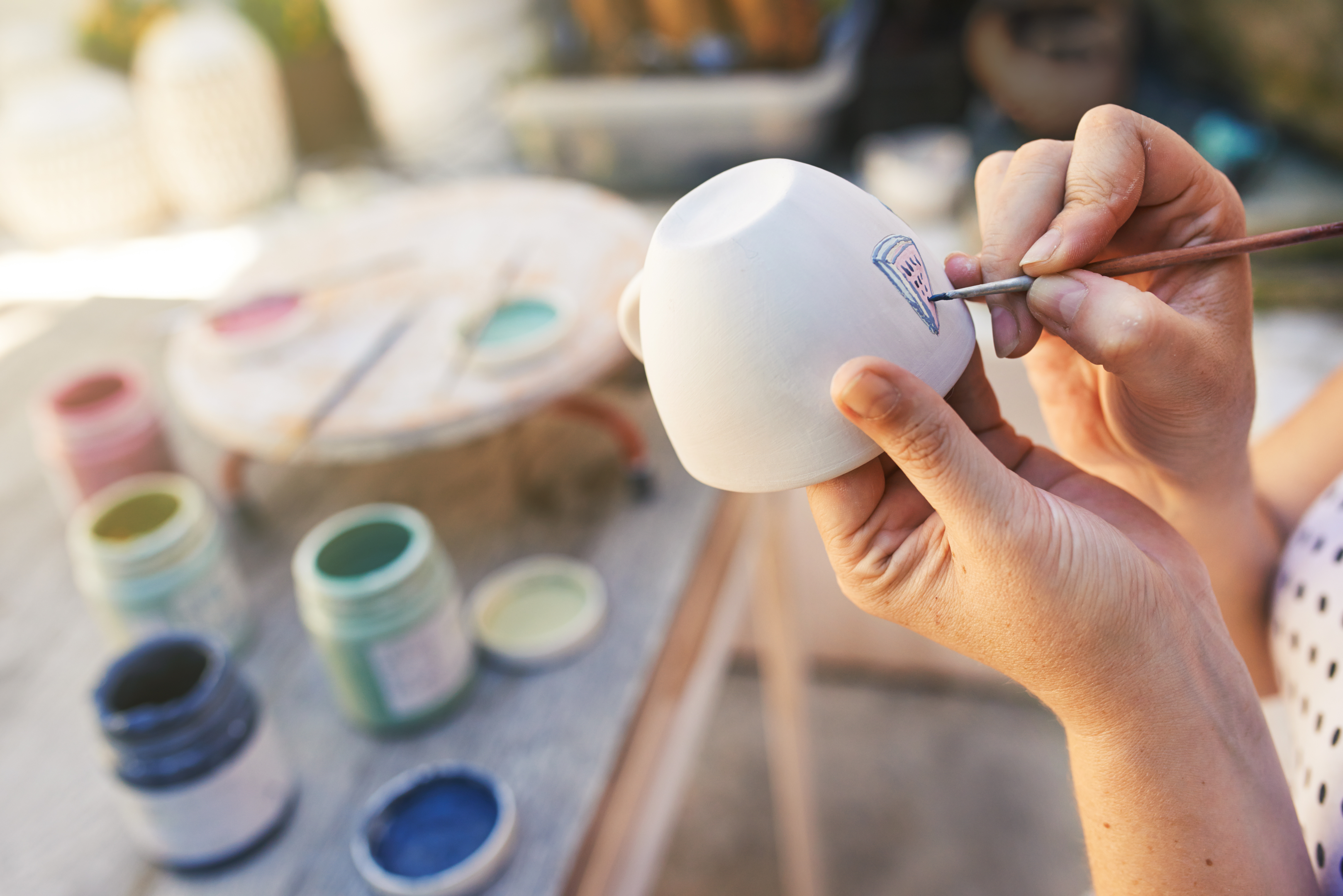 14. Have fun at Newton Hill Disc Golf
Not every day do you get to play a round of disc golf, but at Newton Hill you do. Disc golf, also known as Frisbee golf, is a fun, inexpensive sport that is accessible for most athletic ranges. Newton Hill park is a well-groomed park in Worcester, that provides a well-designed course. It's clean, and elevated enough for a little bit of a workout, but is definitely manageable. The course offers newcomers and locals fun, free entertainment, and a chance to show off your disc golf skills. Just don't forget to bring your discs.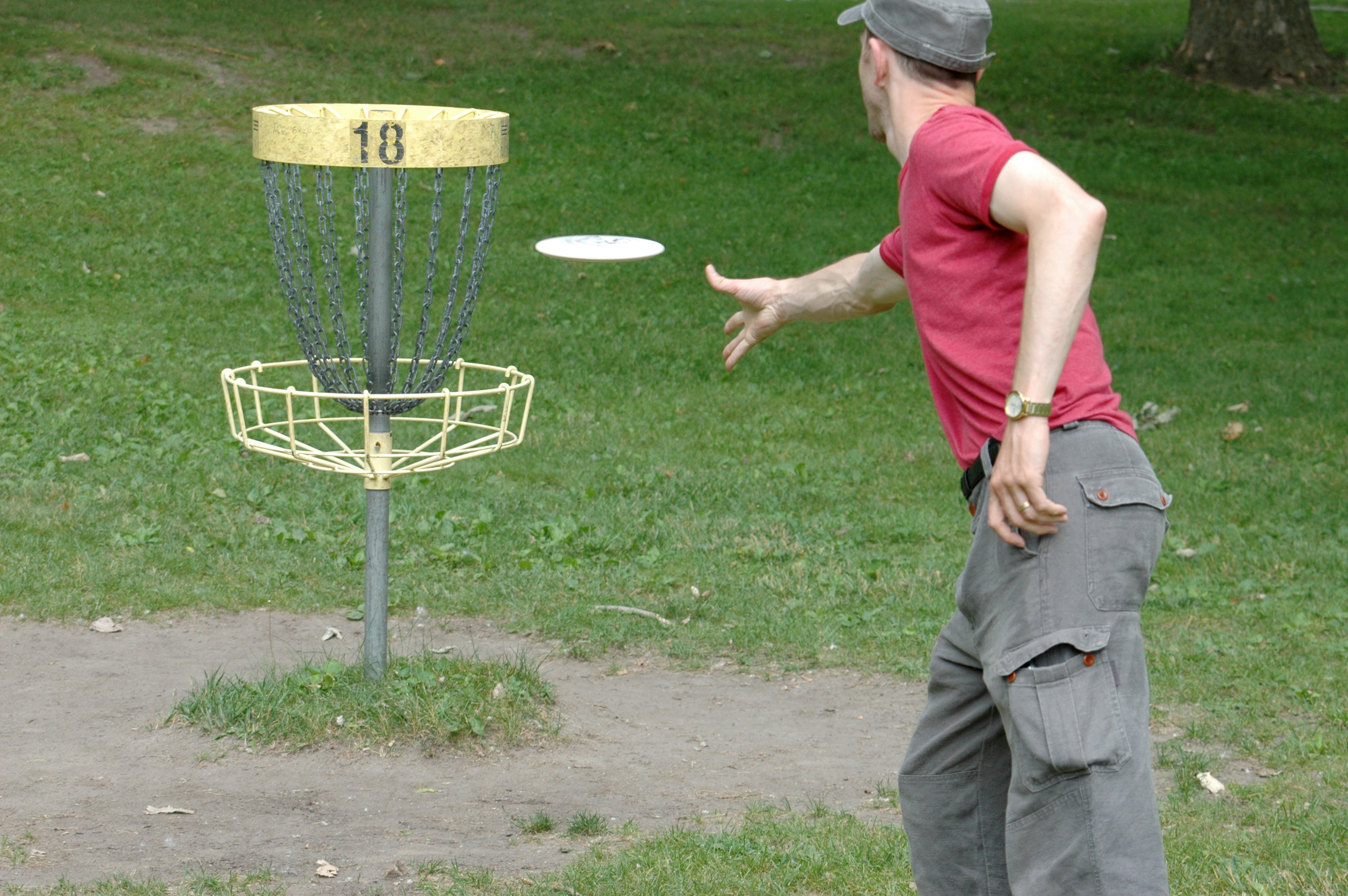 15. Climb Bancroft Tower
Ever since 1980, Bancroft Tower has been on the National Register of Historic Places. It was built by Stephen Salisbury in memory of his friend George Bancroft. You're welcome to climb all 56 feet of the tour and bask in the beautiful views of the park's surroundings. Bancroft is a great place to relax, breathe in the fresh air, and have a picnic.