10 Beautiful Places in Oakland, CA
Living in Oakland, CA, is quickly gaining in popularity, and not surprising as it's conveniently located across the bay from San Francisco, and known for its hip style and tasty eats. Though some may not be aware, Oakland also has some of the best naturally vibrant and scenic places worth visiting, including some of the best sunsets on the West Coast.
Whether you're moving to the area and looking to buy a home in Oakland, wanting to test drive a specific neighborhood and rent an apartment in Redwood Heights, or you're just wondering what there is to do in Oakland, look no further. From day trips at the beach to a bike ride with the best views of the Bay of San Francisco, capture an infinite amount of memories with these top picturesque places recommended to you by Oakland's locals. Here are the most beautiful places to take pictures in Oakland.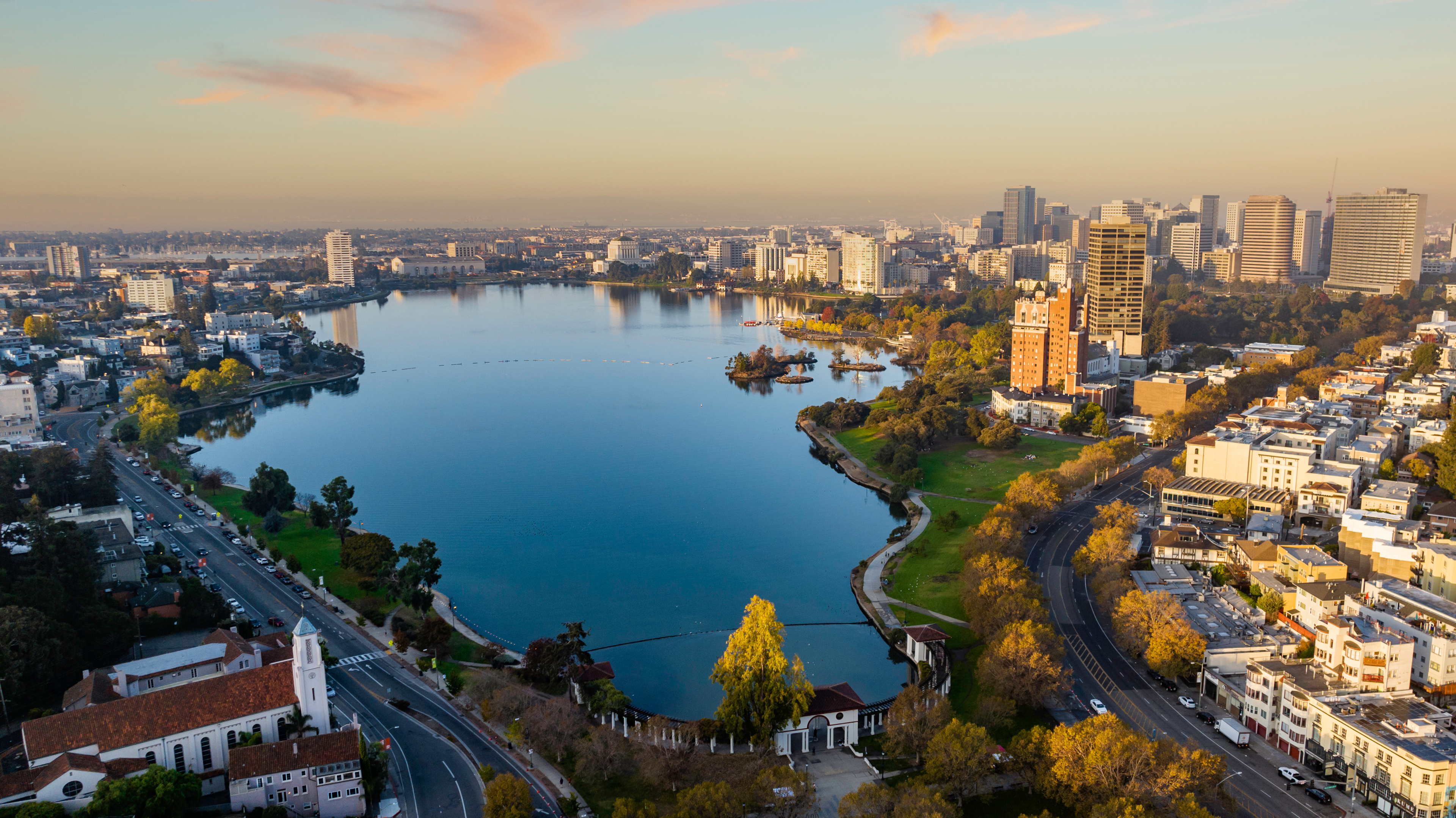 1. Discover locals' favorite trails at Anthony Chabot Regional Park
Just 30 minutes from downtown, Anthony Chabot Regional Park is the perfect day trip for anyone within a short distance of the Bay Area:. Chabot Park has over 70 trails for hikers of all skill levels, including dogs. Activities are endless here, as you can hike, bike, camp, and more.
Owner and Chef at Pomella restaurant, Mica Talmor, recommends a hike she regularly takes. "The secret place I want to share with you is a section of Chabot Regional Park. I access it through the Clyde Woolridge Staging area. You can't miss it because there's a great, big parking lot there. Then, I turn into Bass Cove (illustrated in the picture below). The view of the lake seems exaggerated, like a baroque landscape painting with ducks and pelicans waiting there for you to spot them. From there, I take the Columbine Trail – hands down the most beautiful after the Rain trail. With running water and fairyland views, this trail will loop back towards Skyline trail and the parking lot.
Courtesy of Mica Talmor
2. Emerge yourself in the Bay's Marine Reserve
The Emeryville Crescent State Marine Reserve is one of many California marine reserves located on the east shore of San Francisco Bay. Comprising  103.5 acres, the marshland reaches all the way to Oakland in a crescent moon shape. The park is used regularly by visitors, fishermen, and dog walkers.
ORLUarts Muralist, Liv Losee-Unger, describes some of her favorite features about the reserve saying, "The reserve features a stunning mini peninsula that has 360 views of the San Francisco Bay. The marshlands along the reserve are a safe haven for seabirds and marine life, making it a favorite spot of mine to sketch and smell the ocean breeze. If you're looking for a calming, beautiful bike ride or walk, definitely go here." The reserve had inspired Liv to create a beautiful mural located in Italics Tile and Stone in Emeryville, titled "Smoke on the Bay."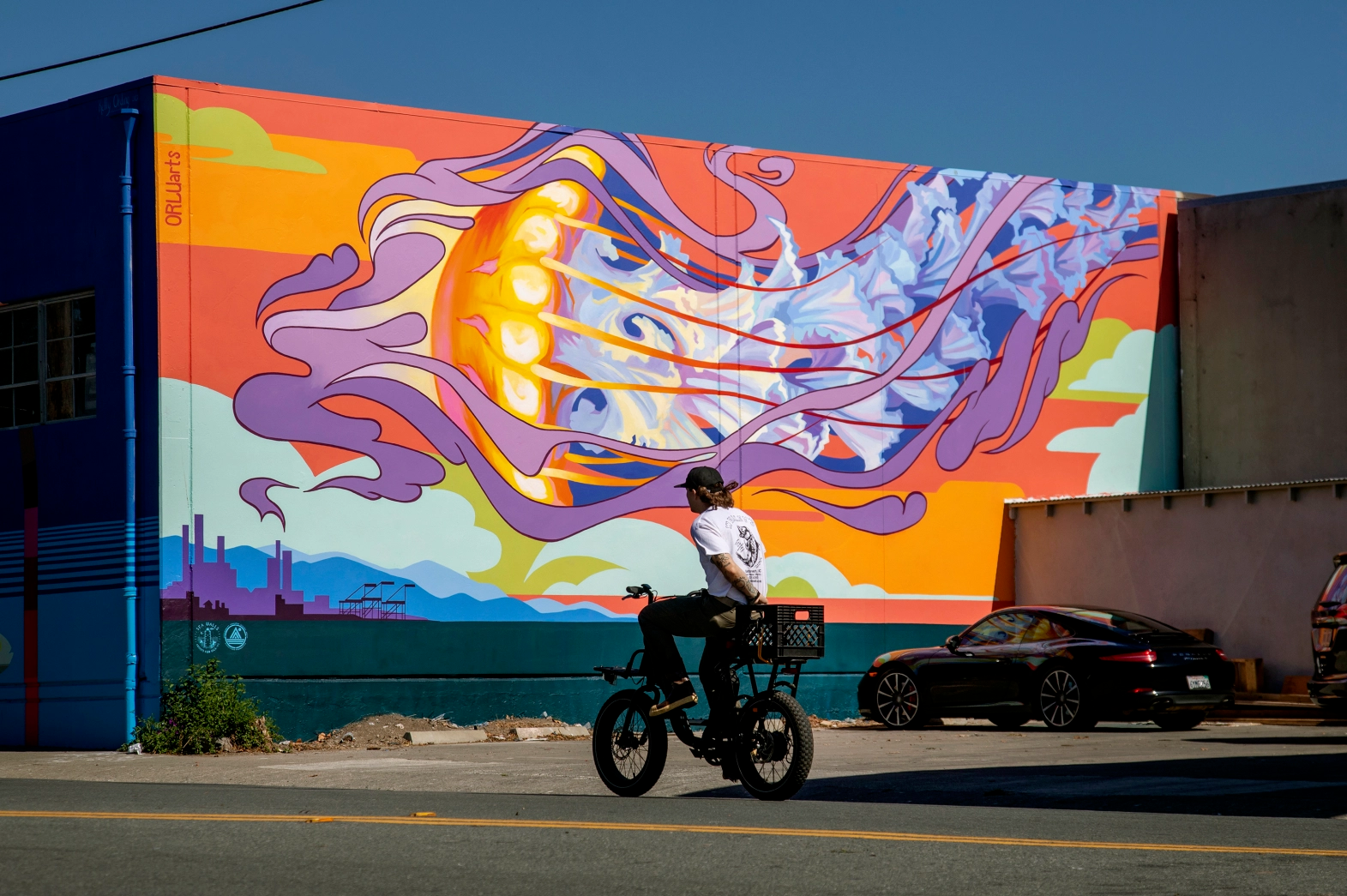 Courtesy of Karl Mondon
3. Explore Lake Merritt
Explore Lake Merritt's gorgeous views and many vendors in one amazing location. "A walk or drive around Oakland Lake Merritt is so beautiful," says Dominica Rice, Chef-Owner at Bombera restaurant. She adds, "The best farmers market, Grand Lake Farmers Market, meets up at Lake Merritt every Saturday." The market is located in Splash Pad Park on Saturdays, where you can enjoy locally sourced, organic produce and the view of the Bay area. It's a vibrant and bustling experience for your weekend.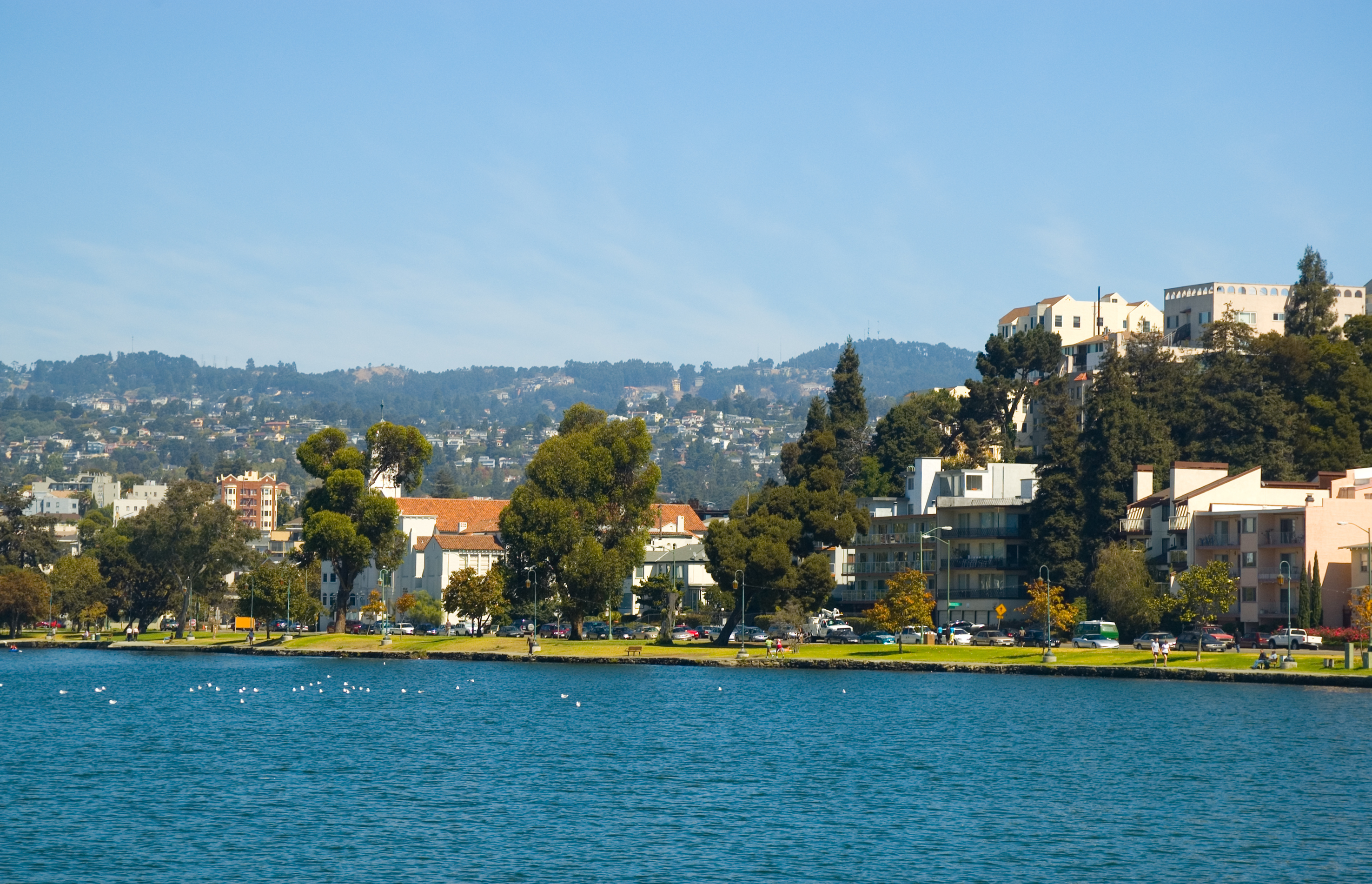 4. Get a panoramic view of San Francisco Bay from Bison Overlook
Snap some amazing panoramas of the San Francisco Bay on the top of Bison Overlook, located inside the Oakland Zoo. There are plenty of ways to get there by gondola or by trail. Art Of Zootography Photographer Steven Gotz highly recommends this location saying, "My favorite place to photograph is the entire San Francisco Bay area from the Bison Overlook at the Oakland Zoo. On a clear day, I can see a magnificent panorama that reaches from the city of Berkeley all the way down to the San Mateo–Hayward Bridge."

Courtesy of Steven Gotz
5. Take a day trip to the beach
Locals enjoy Crissy Field East Beach come fog or shine. Go there during the week, and you'll find walkers with strollers, joggers, and cyclists riding the Golden Gate Promenade. Watch it transform on the weekends, and you'll see this place has an epic communal vibe.
Local photographer Angie Rose says, "Every direction you look, there is a stunning backdrop – you have the city in one direction and the Golden Gate Bridge in the other. Along the beach, there's walking trails and a grass area, perfect for letting your pup run and play. Sit back and relax, take in the views while inhaling the fresh ocean air."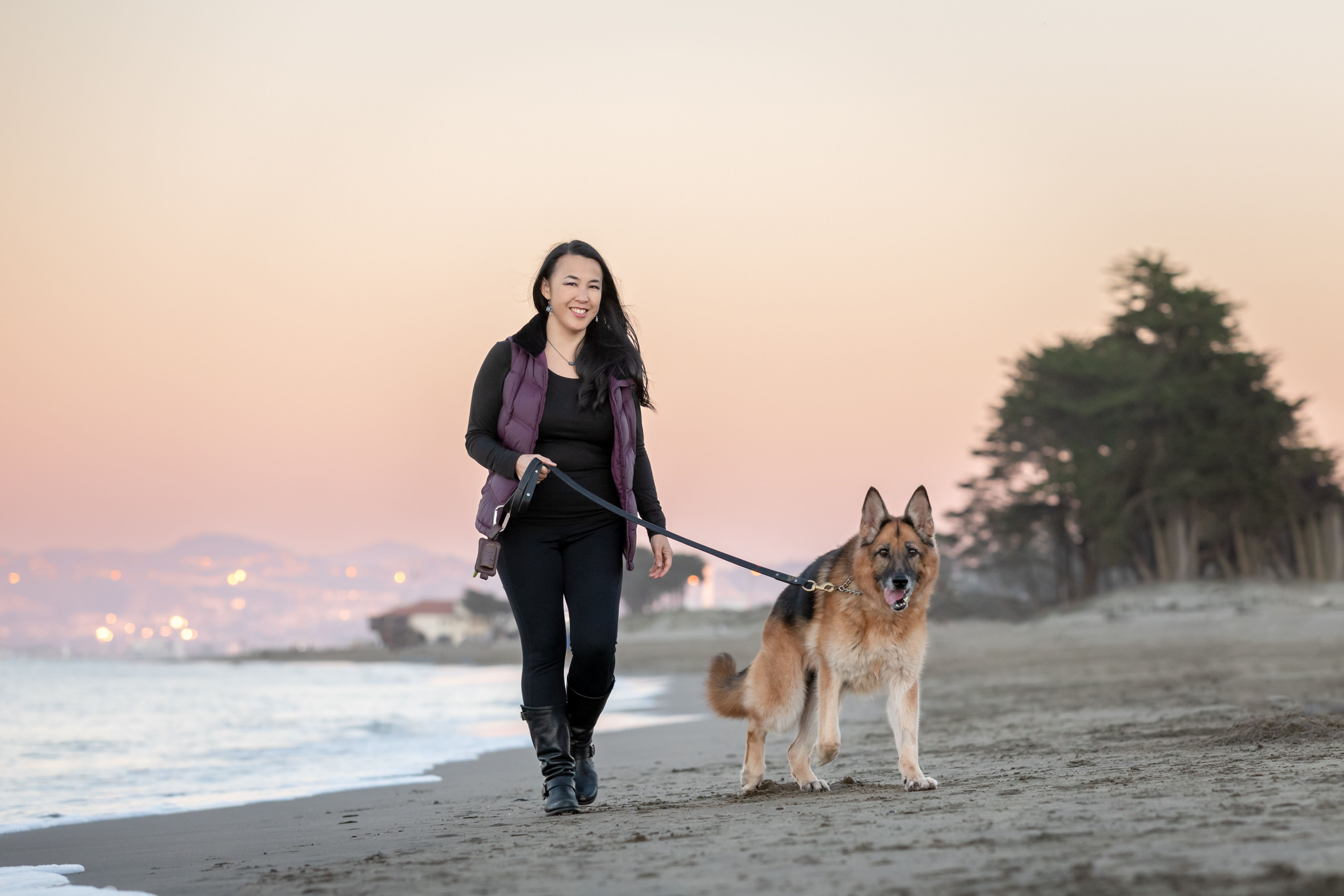 Courtesy of Angie Rose Pet Photography
6. Walk through the colorful Umbrella Alley
Check out Umbrella Alley inside Fisherman's Wharf. It's a colorful alleyway filled with murals and art installations that are highly Instagrammable. Muralist Danielle O'Malley describes the place as, "A bright, colorful, family-friendly art alley filled with interactive art and a rainbow installation of floating umbrellas. The alley features over 10 different whimsical murals from over 20 different bay area artists, and each one is designed for you to take a selfie or family photo in front of."

Courtesy of Danielle O'Malley
7. Bike around Oakmore neighborhood at sunset
Oakmore neighborhood is described to be one of the best neighborhoods to visit if you really want to get a feel of what Oakland living is like. It's an extremely dog-friendly neighborhood and equally as bike accessible. Jeremy Medina, Store Supervisor at THE NEW WHEEL in Oakland, shares his advice if you want to visit stating, "the views are breathtaking. The houses are both pretty and quirky. A five-minute e-bike ride will take you to any one of the most beautiful sunset viewing spots in the Bay. If there was a neighborhood to ride bikes through, this is the place to be."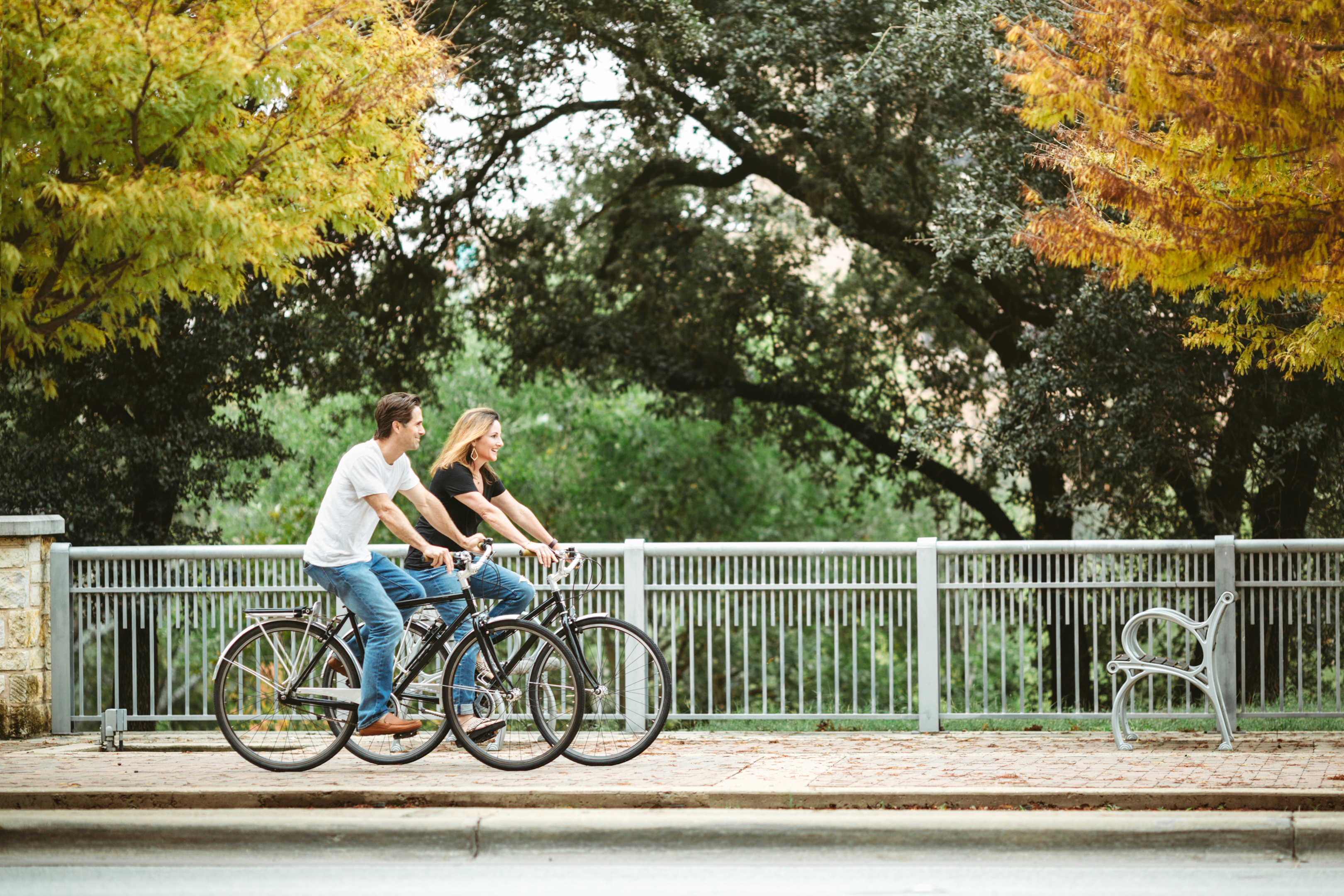 8. Bike Butters Drive for amazing Bay views
Butters Drive is a scenic uphill paved road commonly used by bikers for rigorous exercise, with a prize view at the top. This is one of many favorite Oakland rides for Kellie Scott, Founder of Major Taylor East Bay Cycling Club. Kellie provides a small tip on how to make the most out of the ride, "My favorite place to photograph is the top of the Butters Drive at sunrise or sunset. After riding through what looks like a secret garden that seems like a fairytale, the road opens up at the top of the skyline. You can see the entire city all the way to San Francisco. It makes all the work to get up there worth the price of admission."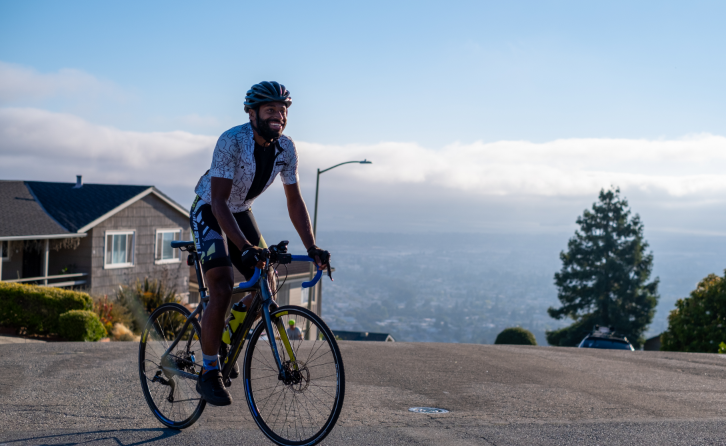 Courtesy of Kellie Scott
9. Have dinner on the water at Jack London Square
Treat yourself to a delicious meal overlooking Oakland's inner harbor at Jack London Square. The Square is a trendy picturesque waterfront scene featuring indoor and outdoor terrace restaurants with waterfront trails. Jack London Square is a historic neighborhood famous for American author Jack London, who was once a worker at the Oakland port docks. In the center of the square stands a replica of London's cabin he lived in during his Alaskan wilderness expedition.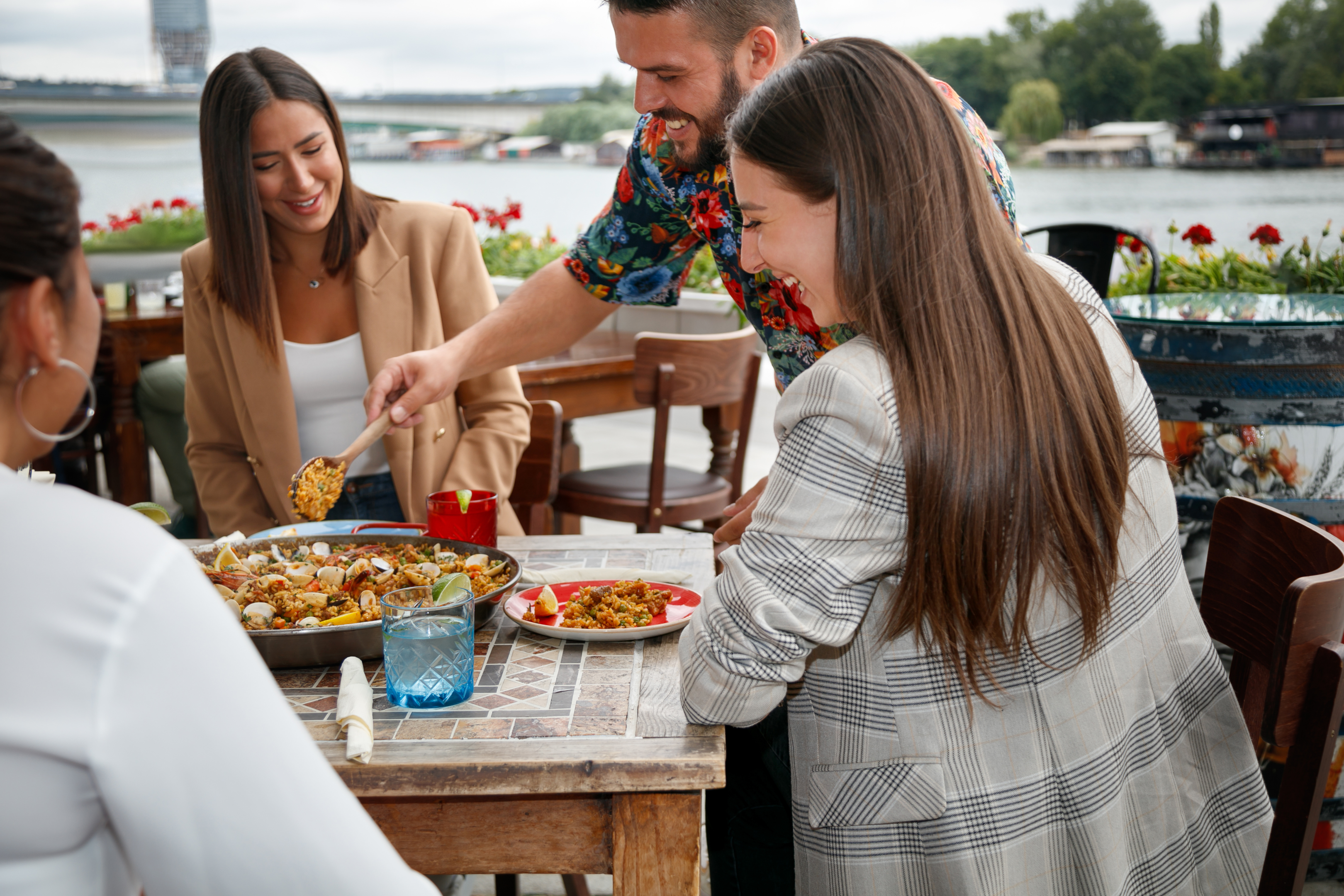 10. Temescal Regional Recreation Area
What was once a reservoir for drinking water three miles out of downtown Oakland is now a beautiful park known as the Temescal Regional Recreation Area. Noted for its peaceful scenery, locals are drawn to the park's outdoor recreation activities, such as swimming, fishing, picnicking, and cycling. Temescal Beach House is a venue in the park overlooking Temescal Region's lake that is often booked for weddings, parties, and other events.